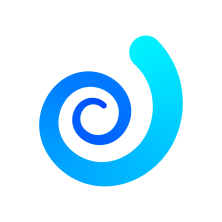 FlowCaster can send the following IP stream types: SRT, RTP, UDP, RTMP, NDI, CDI, WebRTC, WHIP, RIST, HLS Live, BLS, and ST-2110. FlowCaster's VirtualCam output can also emulate a webcam so it can appear as a guest in meeting sites like Zoom and Skype. There are many ways to monitor and distribute these streams. This article describes some of the available monitoring solutions and their features.
IP Stream Playback and Multicasting

FlowCaster supports a wide range of IP stream output types. There are various applications you can use to view these streams.
Some of the targets provide distribution to multiple viewers simultaneously so you can offer IP stream based content to a larger audience.
Products and Services for Viewing and Distribution
Here are some notable companies whose products and/or services can receive FlowCaster output streams:
Amazon (AWS) can receive and distribute CDI, SRT, RTSP, HLS, RTP, RTMP. AWS provides a trusted ecosystem for high value media content storage and distribution.
BirdDog can receive NDI, SRT, RTMP. BirdDog manufactures hardware and software products including converters, cameras, controllers, and display solutions.
Dolby Millicast can receive and distribute WHIP. Dolby Millicast provides content distribution network services.
Epiphan can receive and distribute NDI, SRT, RTSP. Epiphan manufactures encoders and capture cards, and provides cloud services for collaboration and review.
Facebook can receive and distribute RTMP, RTMPS. Facebook provides content distribution network services.

FlowCaster Player can receive SRT, RTMP, and RIST. The FlowCaster player supports h.264 and HEVC using the SRT, RTMP or RIST protocols. FlowCaster players provide free monitoring of FlowCaster's output. Here are links to the download pages:

FlowCaster Player for iPad/iPhone
FlowCaster Player for Apple TV
FlowCaster Player for Android Phone/Tablet/TV

Flowcaster.live can receive RTMP, webcams, WebRTC. FlowCaster.live delivers a complete remote collaboration environment for editors and other content creators, featuring comments/emoji/telestration/chat interactivity, with session export to markers for creative conform.

You can go to the site and try it today: https://www.flowcaster.live

Haivision can receive SRT. Haivision manufactures video encoders/decoders, transmitters/receivers, video display solutions, and ingest, transcode, and distribution products.

They also offer a free player for Apple iPhones that can play back h.264 and HEVC, along with a selected pair of audio channels from the available audio channels.

Kiloview can receive NDI, SRT, RTMP. Kiloview manufactures a range of encoders, transcoders, decoders, and various hardware products for NDI workflows.
Louper can receive RTMP and SRT, and send WebRTC for distribution. Louper provides collaboration and review products and services for post production workflows.
OBS can receive SRT or RIST. OBS (Open Broadcaster Software) provides free and open source software for video recording and live streaming.
Streamwell can receive and distribute RTMP or SRT. Streamwell provides collaboration and review software and services.
Twitch can receive and distribute RTMP. Twitch provides an online platform for viewing.
videoQC can receive RTP, RTMP, UDP, SRT, RTSP, RIST, WebRTC, WHIP, BLS, CDI, SMPTE-2110/2022, and NDI. videoQC is software with support for full screen output, waveform/vectorscopes, closed captions, multichannel audio and optional SDI/HDMI output. View the product page.
VLC can receive RTP, UDP, RTSP, HLS, RTMP. VLC is a free and open source cross-platform multimedia player and framework that supports various streaming protocols.
Wowza can receive SRT, RTMP, and output to a number of webcasting formats. Wowza provides content management and distribution products and services.
YouTube can receive and distribute RTMP, RTSP, HLS. YouTube Studio provides media streaming services.
Stream Viewing on Remote Meeting Sites

Meeting sites such as Webex, Teams, Zoom, GoogleMeet, Skype, and GoTo can receive FlowCaster's VirtualCam output. In this mode, FlowCaster output appears as a webcam, allowing the user to show video in a meeting/remote collaboration setting that companies are familiar with.
---
Trademarks, Registered Trademarks, and Copyrights

Trademarks, Registered Trademarks, and Copyrights

Amazon Web Services, Inc. - Amazon, AWS and Smile Logo, Powered by AWS Logo, AWS Co-Marketing Tools, the Partner Logo, the Program Marks, Amazon Web Services, AWS, AWS S3, and the names of AWS products, services, programs, and initiatives are trademarks or registered trademarks of Amazon Web Services, Inc.
BirdDog Software Corporation - BIRDDOG is a trademark of BirdDog Software Corporation
Changsha Kiloview Electronics Co., Ltd - KILOVIEW is a trademark of Changsha Kiloview Electronics Co., Ltd
Cisco Systems, Inc. - Cisco, and Webex are registered trademarks of Cisco Systems, Inc.
Dolby Laboratories – Dolby, Dolby Vision, the double-D symbol, and Millicast are registered trademarks of Dolby Laboratories.
Drastic Technologies, Ltd. – trademarks specified here.
Epiphan - All Epiphan product names and logos are trademarks or registered trademarks of Epiphan
Google LLC – YouTube, Google, Google Cloud, Google.meet.com, and Android are registered trademarks of Google LLC
HaiVision Systems, Inc. - Haivision is a registered trademark of HaiVision Systems, Inc.
Kiloview - The name and logo are the trademarks or registered trademarks of the company
LogMeIn, Inc. - GoTo is a trademarks and service marks of LogMeIn, Inc., and may be registered in the U.S. Patent and Trademark Office and in other countries.
Louper.io Ltd - Louper.io is a trademark of Louper.io Ltd
Meta Platforms, Inc - Facebook and Instagram are trademarks of Meta Platforms, Inc
Microsoft Corporation – Microsoft: Windows®, Video For Windows (VFW), DirectShow, Microsoft, Skype, Microsoft Azure, Microsoft Teams, Wave Mapper, Microsoft, Windows NT|2000|XP|XP Professional|Server 2003|Server 2008 |Server 2012, Windows 7, Windows 8, Media Player, Media Encoder, Windows Defender, Microsoft Office, .Net, Internet Explorer, SQL Server 2005|2008|2012|2014, Windows Media Technologies and Internet Explorer are trademarks of Microsoft Corporation.
STREAMWELL LLC – Streamwell is a trademark of STREAMWELL LLC
Twitch Interactive, Inc - TWITCH, the TWITCH Logo, the Glitch Logo, and/or TWITCHTV are trademarks of Twitch Interactive, Inc. or its affiliates.
VideoLAN Non-profit Organization - VideoLAN, VLC, VLC media player and x264 are trademarks internationally registered by the VideoLAN non-profit organization
Wizards of OBS, LLC – UNIX, OBS, Open Broadcast Software, the OBS logo, and OBS Studio are trademarks of Wizards of OBS, LLC (The Company)
All other trademarks are the property of their respective owners
More great products from Drastic