Net-X-Convert & Proxy
IP Based File Conversion
---
Net-X-Convert provides a highly robust solution for large scale transcoding requirements. Transcode automatically to the widest range of industry standard formats, from the instant files are received, to multiple targets from collaboration and editing formats, through to full resolution delivery formats. Command line functionality provides a 'set it and forget it' approach to the ever increasing number of required formats used in file based content creation and delivery.
The cost effective Net-X-Proxy provides an expandable solution for the creation of proxy files, using the same command line structure.
Wide Industry Standard Support
All signal and file formats are supported with the same version. There are no restrictions in size, so all standard sizes are supported.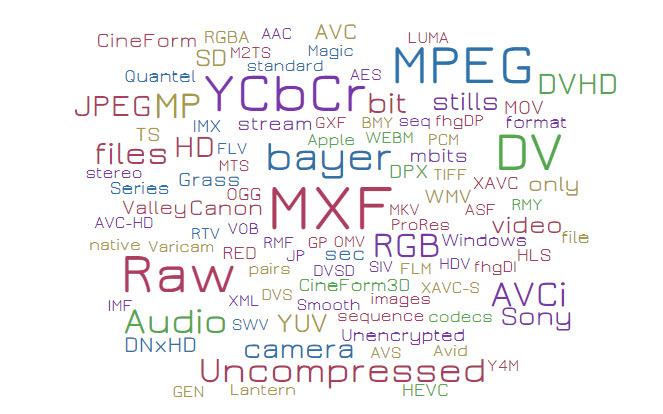 Create and maintain media files for all of your applications and devices, without proprietary restrictions. Use the devices you prefer, the formats best suited to the application, and the workflow that best meets your requirements.
Features
Wide Conversion Support
Net-X-Convert and Net-X-Proxy showcase Drastic's 20+ years of expertise in file format support. Almost all broadcast and post production formats are supported, including the latest camera raw formats. Files are automatically stitched together to provide single clips that include multiple video, audio and metadata files. Time code, metadata and closed captioning are preserved, from the height resolution camera inputs to MP4/DASH and HLS outputs. Sources and target for conversion can be local drives, network shares, HTTP/FTP, Google Cloud, and Amazon S3 storage. The conversions can even be run in a cloud instance VM.
Wrapping, Clipping, Combining and Partial File Restore
When converting files with Net-X-Convert, the output file can be a direct re-wrap, without conversion, of any section of the original file. Sections may be defined by absolute time into the file or by the time code present in the files. Files may also be clipped to new file formats and compression types during the clipping process. EDL and EVS CSV lists can be used to create single output files from a variety of edits in a single pass. Partial file restore is also supported, either direct from source, or via a real time index file generated by Net-X-Code.
Extract and Combine/Embed
Various tracks may be exported from files, including video, audio, metadata and closed caption tracks. Metadata is generally transported in an Adobe XMP compatible wrapper. Audio can be extracted to AIFF or WAV for further processing. Closed captions work natively as MOV Text, MXF 436, MCC and SCC files, but many caption formats are supported including AAF, SubRip, SubStation Alpha, VTT, ITT, XML, CSV, Text and many more. Tracks may also be added to, or replace, output tracks when converting or clipping. Multiple outputs can be generated with different audio, metadata and closed caption tracks. Simple captions like SRT/VTT/SCC can be upconverted to MCC/SMPTE436 with full conversion, not just compatibility bytes.
Thumbnails and Preview
Net-X-Proxy/Net-X-Convert also support JPEG file extraction for thumbnails and preview. JPEG files can be extracted as a single file from any absolute or time code based point in the file. Also, a series of JPEG files can be extracted at a certain distance from each other to make a pop up thumbnail preview for a web player.
Direct Command Line and Enterprise REST APIs
Net-X-Convert can help you process existing file libraries or incoming files directly from your MAM software as a direct command line. For larger installation, Net-X-Convert combines with Net-X-Code to provide one or more distributed conversion servers that can be run via HTTP and the REST API.
Sharing Content and Collaboration
Net-X-Proxy can create low resolution (or proxy) streaming files to share with your team via local share, HTTP or dedicated MAM. Net-X-Proxy supports output to MP4, fragmented MP4, TS, M3U8/HLS and DASH formats, including multi bitrate outputs. As much metadata, time code and caption information as possible is maintained in each of the proxy formats. Metadata and closed caption tracks can also be extracted to add more information into your MAM. Net-X-Convert includes all of Net-X-Proxy's capabilities.
Application Compatibility and Conversion
Net-X-Convert provides transcoding to and from the industry's most popular software editing applications. Transcode files for Autodesk Smoke/Flame, Combustion, Assimilate Scratch, The Foundry Nuke, Avid Media Composer, Adobe Premiere Pro, After Effects, Photoshop, Eyeon Fusion, Apple Shake, Motion, Final Cut Pro, and many more.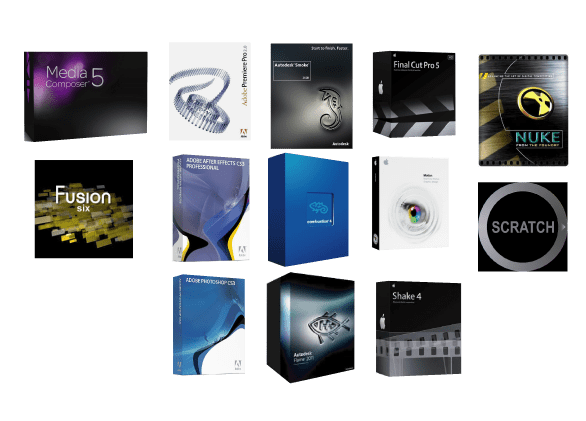 More great products from Drastic: