Is your company already using Zoom for remote conferencing? Do you need to share high quality video in real time with your stakeholders? FlowCaster has added a VirtualCam setting that lets it show up as a webcam in meeting sites like Zoom. Here are details on how to set this up.
This article assumes you are already familiar with Zoom, and have set up an account.
This article also assumes you have installed and licensed FlowCaster software. For testing purposes, we are happy to provide temp licenses on request.
Run Adobe Premiere Pro, Media Composer, DaVinci Resolve, etc.
This example uses Adobe Premiere. Open a project with some clips in a timeline.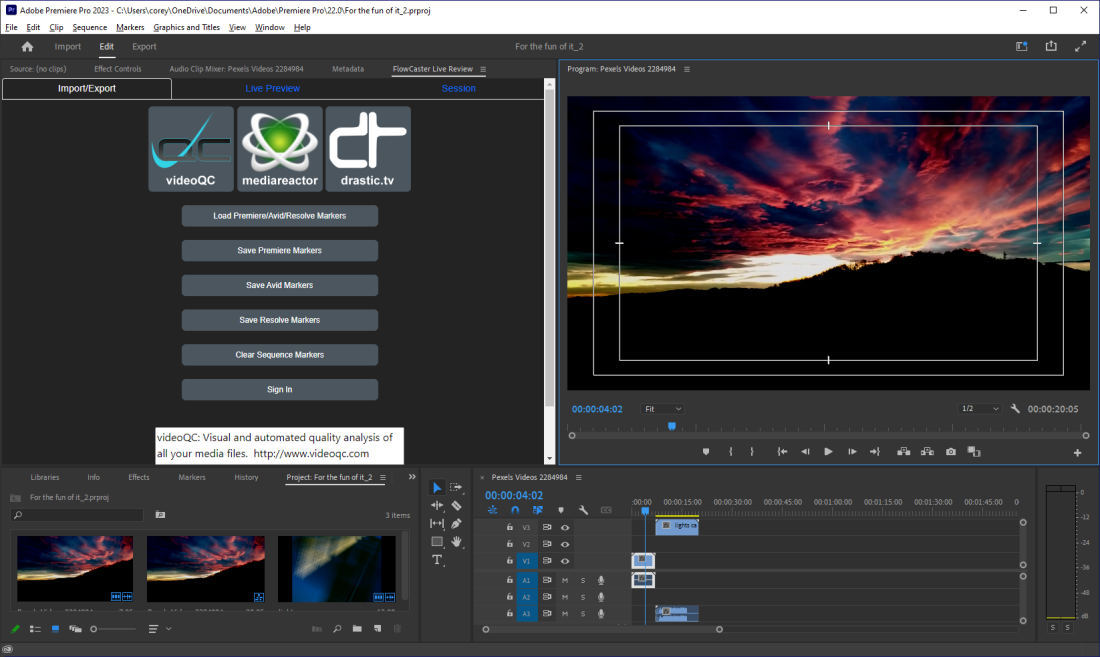 Set Edit | Playback | Preferences to use FlowCaster Transmitter for the audio device, and for the video device.

Press the Setup button to the right of the FlowCaster Transmitter checkbox. This opens the FlowCaster configuration window. On the Config tab set the Transmit Type to FC VirtualCam.

Once you have FlowCaster set up, and your editor ready to go, you can start a meeting.
Go To Zoom

Sign in to your account.
Open a meeting.
Zoom may prompt you to give it permission to use your camera and microphone. Feel free to check the Remember This Decision checkbox if you don't want to perform this step each time.
To use the FlowCaster VirtualCam, use the Stop Video popup menu to select FlowCaster Camera.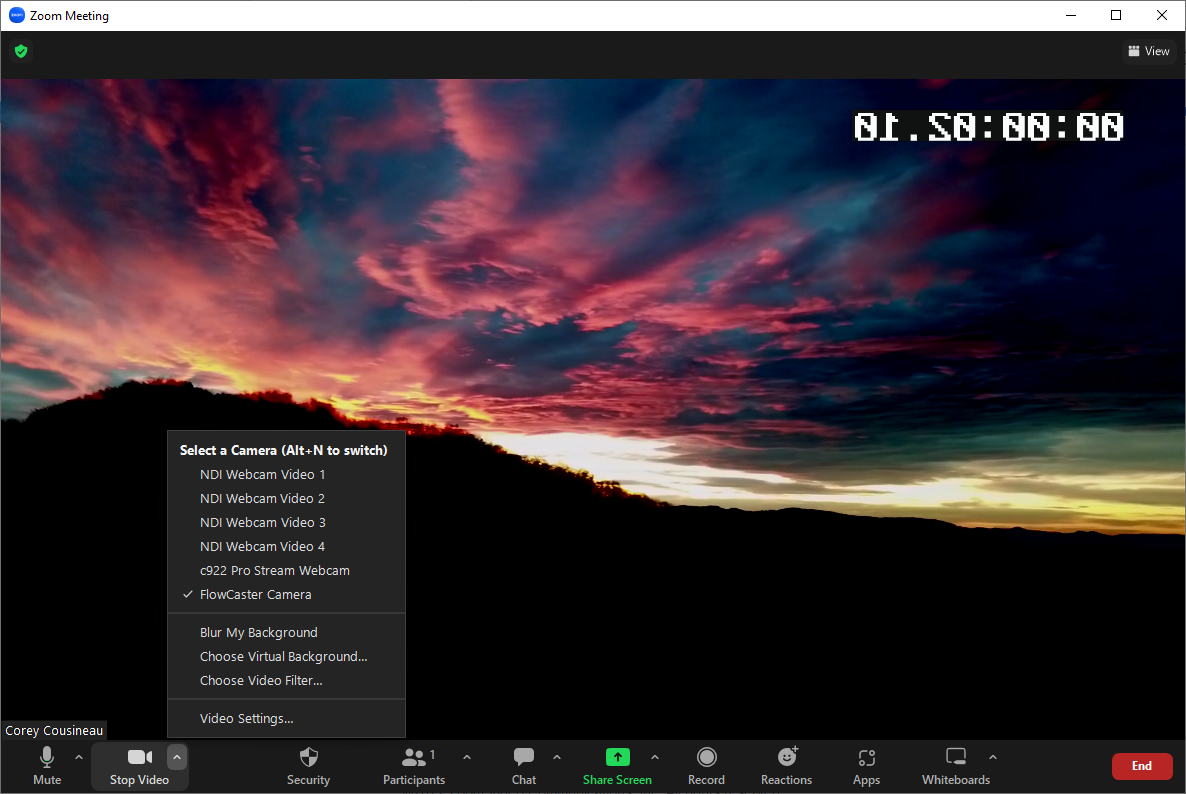 Once the people you have invited arrive, they too will be able to see the output of the editor as part of the meeting.
You can also use the FlowCaster VirtualCam to send other sources to a Zoom meeting.
Use FlowCaster to Send Other Sources

In addition to creative software such as Adobe/Avid/Resolve etc., FlowCaster can also send other sources to a Zoom meeting. The following inputs are supported:
NIC IP Video
AJA
AJA Shared Mode
Bluefish444
Blackmagic
UltraScope
Matrox
DirectShow/UVC
NDI In
Desktop
Adobe ScopeDirect
OpenFX ScopeDirect
Assimilate ScopeDirect
Send the Output of an AJA Board

The below example shows how to send the output of an AJA board to the meeting, using the FlowCaster VirtualCam feature.
Run FlowCaster.
On the Input tab use the board type pulldown menu to view available sources. In the below example, an AJA board is selected, and some of the other inputs are displayed.

On the Config tab set the Transmit Type to FC VirtualCam, and check the This Application button to use a source other than your creative software.

You may need to press the Enable New Config button to enable the configuration changes in FlowCaster.

On the Config tab you can also check the Burn in TC to send burned in time code along with the board's output.

Once you have set these parameters, you should be able to set up a meeting and send whatever source you have selected.
More great products from Drastic