videoQC can analyze a video file, and produce PDF, CSV, XML, and HTML reports, and additionally can create marker files for editors, and proxy files for viewing. Here are details on the process.
videoQC file analysis results can be made available in the form of an exported PDF, CSV, XML, and/or HTML report. There are also options to export markers for Avid and Adobe editors, and to export a proxy file for low bandwidth viewing. Here are details on the export process.
Run videoQC
Open a file- go to the menu, and click open file. Navigate to your file using the load media window. Once you find it, select it and press Open.

With your media loaded, go to menu | qc analysis. This opens the QC Analysis window.

Click Start in the upper right hand corner of the interface. You should see the analysis window processing the file

Once analysis has completed, you will see the full readout in the analysis window.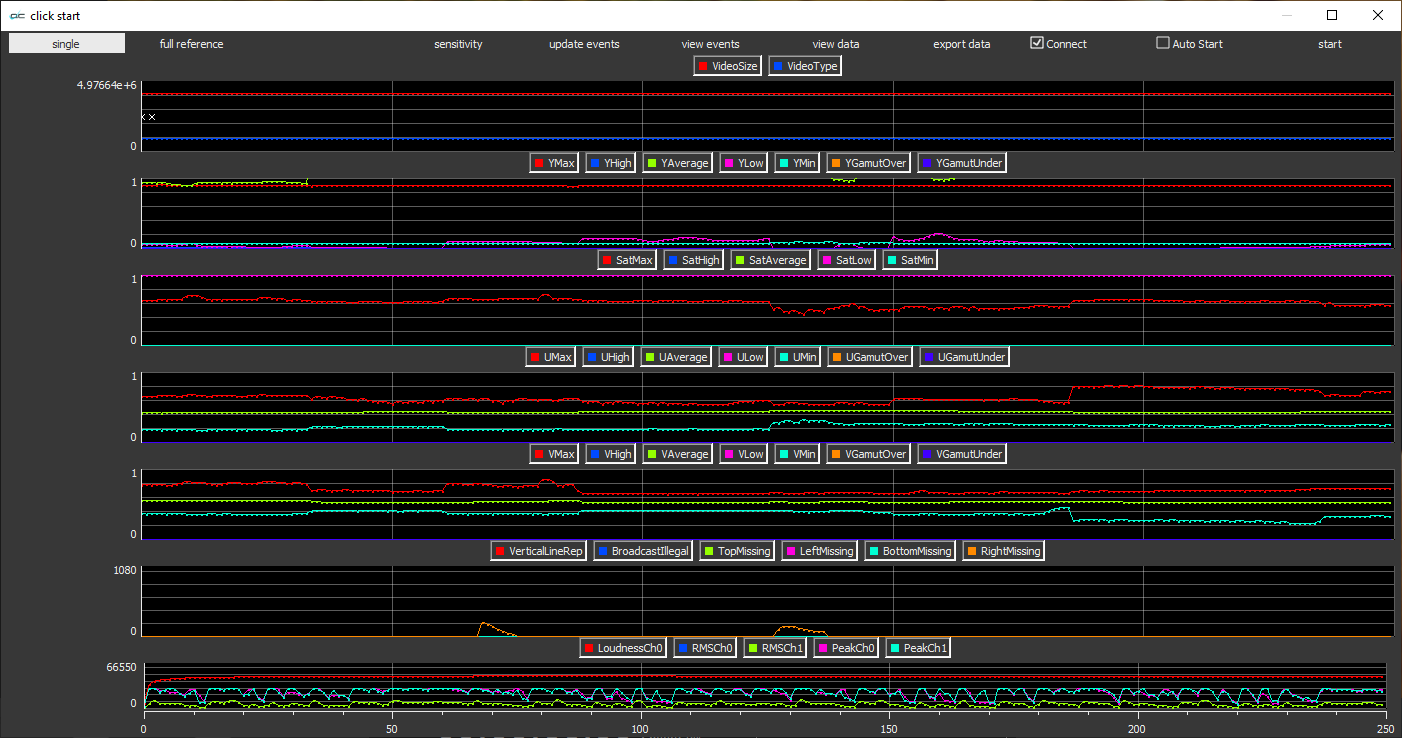 To produce a report or other export, click the Export Data control.

This opens the Export Types window.

Click to select the type of report you want to produce. Details of the analysis can be output as any or all of the following types: PDF, CSV, XML, or HTML. Also, videoQC can export a proxy file for low bandwidth review. Finally, markers can be created for Avid and/or Adobe editors.
There is a page with further details on exporting a proxy file located here: Exporting from videoQC
Press the Export button
The reports, proxy files, and editor marker files will be created in the same directory as the file being analyzed. If you have selected a proxy file, a progress window is displayed to mark the progress of the proxy file creation.

More great products from Drastic