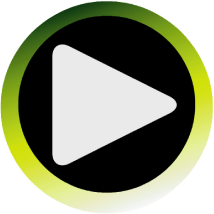 DrasticPreview and DrasticPreview Pro can be called by external applications with command line parameters. If there is already an instance of the application running, the parameters will be transferred to the running instance, and the called one will exit. This is especially useful where the workflow requires the system to display particular aspects of a clip in an automated fashion.
Command Line Parameters
DrasticPreview[Pro].exe -t <timecode> -c <framestart> -f -o [-h]
-t 01:00:00:00 - Seek point in time code, based on the time code track in the file
-c 1800 - Seek point in frames, based on the absolute position in the file
-f - Start in full screen mode
-o - Disable time code overlay in full screen mode
-h - Disable hardware (AJA/BlueFish444/Blackmagic) output. DrasticPreview Pro only.
For selected time code source, display page (metadata, time code, etc), audio meter type and other settings, they will be remembered between runs from the last selection. To modify these setting programmatically, the registry (Windows) or prefs (OS-X) must be changed. The basic settings are:
Windows (registry)
DrasticPreviewPro: HKEY_CURRENT_USER\Software\Drastic\DrasticPreviewPro
DrasticPreview: HKEY_CURRENT_USER\Software\Drastic\ClarionDT
OS-X (~\Library\Preferences\)
DrasticPreviewPro: com.drastic.DrasticPreviewPro.plist
DrasticPreview: com.drastic.ClarionDT.plist
Linux (~\.config\)
DrasticPreview Pro: DrasticPreviewPro.xml
DrasticPreview: ClarionDT.xml
Settings:
actionsafe - what overlays, if any, are shown on the video
filter - the default file filter
filtercc - the default closed caption file filter
fullscreen - set for full screen mode
loadpath - last path a file was loaded from
loadpathcc - last path a closed caption file was loaded from
metertype - which audio meter type is displayed
scopemode - what video scope is displayed, if any
sdoutersafe - show the sd action safe
sdsafe - show the sd title safe
show_mini - show the mini transport controls, instead of the full set
show_tips - enable tip display while idle
titlesafe - show hd title safe
viewmode - information panel to display
Keyboard/Clipboard Commands
DrasticPreview and DrasticPreview Pro have a full set of keyboard commands available. Key press events can be sent to control playback like:
c = play
v = pause
b = reverse play
z = fast reverse
x = fast forward
A full set of keyboard commands is available here:
http://www.drastic.tv/images/software/drastickeyboard.pdf
DrasticPreview also supports using the system clipboard. A cut/copy on the application (via keyboard or programmatically) will pull the current time code in a ##:##:##:## format. Pasting a time code into the application will cause it to seek to that absolute (0 based) point in the file. If the pasted buffer contains a file URL, then that file will be loaded into that application.
Mouse Control
DrasticPreview Pro also includes extended mouse controls. These include:
<MouseWheel> - zoom in and out
<CTRL><MouseWheel> - volume up and down (0..200%)
<CTRL><LeftClick> - volume to 100% (unity)
<CTRL><SHIFT><MouseWheel> - change background luminance
<LeftClick>Drag - pan and scan the video image in the app
<ALT><LeftClick> - view magnifying window

<LeftClick> - bring up colour selector with colour under cursor
<RightClick> - exit magnify mode

<DoubleLeftClick> - enter and exit full screen mode
<T> - enable or disable time code display in full screen
More great products from Drastic