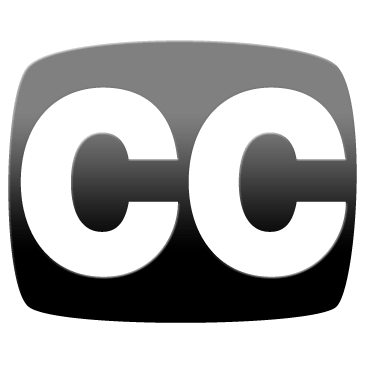 Drastic tools provide closed captioning support for 608, 708, OP-47, RDD-08 and subtitling SD/HD captions. Both 608 and 708 captions can be captured, displayed, verified and converted. When capturing files, closed captions are captured into MXF, MOV, and other formats, as well as sidebar MCC or SCC files. The SCC, MCC or in-file captions provide for direct editing in products such as Premiere, Vegas and PC/MacCaption. Captions can also be played, verified and converted from the caption streams embedded in MPEG/h.264, MXF 436, QuickTime and others, as well as the SCC or MCC caption files to SCC, MCC, AAF (for Avid) and other formats. We also answer the question: 'Why are they called 'closed captions?'.
Why They Are Called Closed Captions
They are called 'closed' captions because you need a decoder to see them, and you need to turn them on in the TV or application. 'Open' captions would be burnt in subtitles that cannot be turned off. The term closed captions has expanded to include any method of sending text along with video that can be enabled or disabled by the viewer. While this includes subtitles as well, the term subtitles generally is reserved for captions that are in a different language from the audio in the media.
There are many ways and file formats to contain the captions, but for broadcast purposes, here are the main types of captioning data:
CEA-608: 608 was developed during the 1970s to carry caption and data services on NTSC standard definition video. It was designed to survive poor transmission, recording and re-recording while maintaining the caption information. It was encoded as a black and white series of pulses on line 21 of the first field of video and line 284 for the second field. Each field allowed two possible caption channels, allowing a total or four, known as CC1, CC2, CC3 and CC4. The total amount of data that could be transmitted was 960 bits per second.
OP-42: OP-42 is a standard definition specification for transmitting captions on PAL (25/50 Hz) systems. It is based on a part of the Teletext specification that has since become the WST (World System Teletext) described below.
CEA-708: 708 was developed to replace 608 for HD television transmissions. 708 actually includes the 608 bytes as a compatibility layer for older decoding equipment, but also provides a completely new, enhanced captioning system. 708 is transmitted digitally as part of the compressed HD DTV stream. It is allocated ten times as much space, 9600 bits per second, as 608. Like 608, the meaning of the captions is described in the Consumer Electronics Association docs. The transmission of the packets is described in SMPTE 334-1 (VANC video packet) and as an ancillary packet in SMPTE 334-2.
WST: The World System Teletext is the formalized version of the teletext transmission system used to transmit information, subtitles, and news to televisions before the internet. This specification is still important, though no longer used directly, as it is the basis of OP-42, and OP-47 / RDD-08.
OP-47 (RDD-08): OP-47 (known by SMPTE as RDD-08) is the European standard for subtitles and closed captions in HD. It has more capabilities than OP-42 and CEA-608, but not as many as CEA-708, as it is based on a limited spec from the larger WST specification.
Subtitles: Subtitles are now also used as closed captions, especially for web distribution, where it is easier to distribute a series of text or XML files for each language for a show, rather than pre-encode them for automatic transmission.
Supported Close Captioning Types
Drastic software supports all the most common closed captioning types like MPEG-2, h.264. MXF 436, MOV and AAF/MCC/SCC. For a current list of formats and capabilities, please see this article.
Playing Captions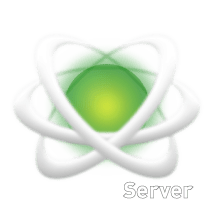 ccConvert, Net-X-Code Server, MediaReactor and videoQC all support reading the most popular types of closed captions from file. These include SMPTE 436/MXF, GXF, LXF, MOV 608 and 708 CC tracks, MPEG SD and HD embedded CC as well as SCC (608), MCC (708), OP-47/RDD-08 teletext subtitle and AAF (Avid) closed caption files. The closed captions are embedded in the output as line 21 CC in SD and KLV 436 vertical blank for HD. Please note, HD vertical blank captions are only supported on AJA hardware capable of full vertical blank capture and output. The captions can also be displayed on the VGA video preview as a confidence monitor.
Capturing Captions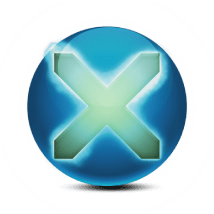 Net-X-Code Server supports capturing of closed captions from line 21 in SD or KLV 436 in HD. These captions are saved as a sidebar SCC or MCC file. They can also be saved in MXF as SMPTE 436 data. Optionally, they can be saved as a track in an MOV. Because the sidebar SCC/MCC files override any internal tracks, they can also be used to replace existing closed captioning for playout. MCC/SCC are supported in Premiere, PC/MacCaption and other tools. For Avid, ccConvert can convert them to AAF data track files.
Extracting/Converting Captions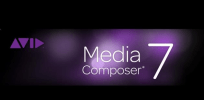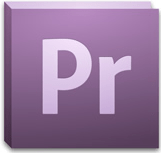 ccConvert supports extraction of most caption types to MCC, SCC and Avid AAF Data files. It uses ccExtract to extract these files from supported file formats. It uses the ccEmbed utility to embed SCC and MCC files. ccConvert also supports converting 608 captions to 708 and vice versa.
Caption files are also automatically extracted when captured from a live video source by Net-X-Code Server. These files are saved as SCC or MCC sidebar files. MediaReactor Workstation also supports reading, writing, embedding, and extracting SCC and MCC files.
---
Trademarks, Registered Trademarks, and Copyrights

Trademarks, Registered Trademarks, and Copyrights

Adobe, Inc. - Adobe, the Adobe logo, Adobe Premiere, Adobe After Effects, and Creative Cloud are either registered trademarks or trademarks of Adobe in the United States and/or other countries.
AJA Video Systems, Inc. - AJA® is a registered trademark of AJA Video Systems, Inc. AJA™ is a trademark of AJA Video Systems, Inc. Corvid Ultra®, KONA®, IO®, U-Tap®, and T-Tap® are registered trademarks of AJA Video Systems, Inc.
Avid Technology, Inc. - Avid Media Composer®, Avid MediaCentral®, Avid Interplay®, and Avid NewsCutter® are either trademarks or registered trademarks of Avid Technology, Inc. or its subsidiaries in the United States and/or other countries.
Drastic Technologies - trademarks specified here.
Sony Corporation – Sony DVD Architect, DVD, and Vegas are trademarks of Sony Corporation and/or its affiliates.
Telestream, LLC - Telestream, is a registered trademark, and MacCaption is a trademark of Telestream, LLC
All other trademarks are the property of their respective owners.