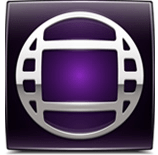 MediaReactor Workstation and MediaReactor Lite add support for a huge number of file formats to Avid Media Composer, including HEVC, AS-02, IMF, DNG, VRAW, CDX, YUV, and many more. These files can include a mix of audio rates (normally 44.1, 48 or 96 kHz), and Media Composer requires some setup to allow them to be used in a standard project.
Loading Mismatched Audio Rates
If you are AMA linking a file with the same audio rate as your project, you do not need to do anything else. If the audio rate of the incoming file is different, then you will need to change the 'Source Settings | Audio | Change Sample Rate ...' settings. To start, load the file with the MediaReactor AMA as normal: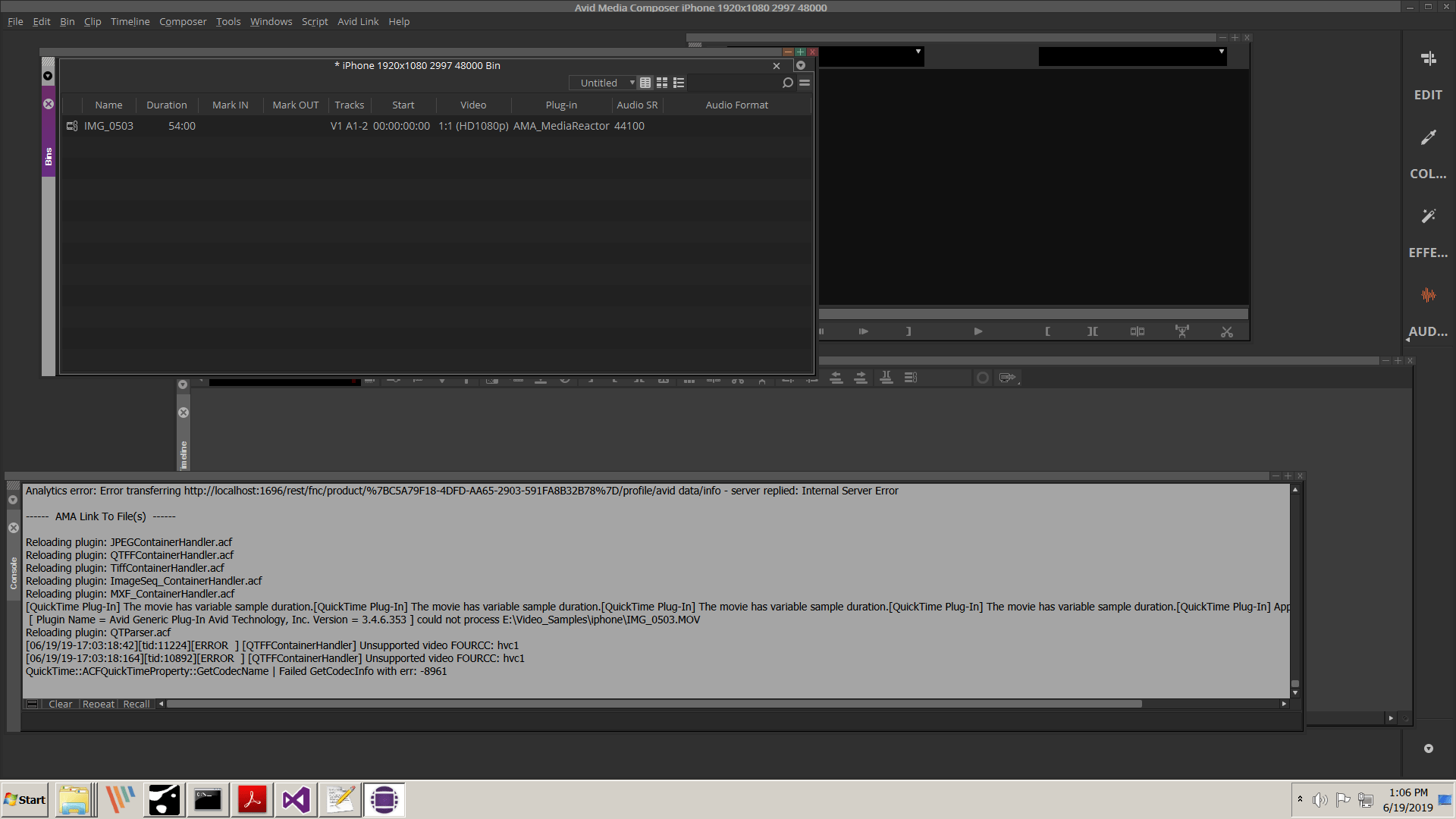 There is more information on AMA loading here.
Once the file is linked, go to the 'Source Settings | Audio | Change Sample Rate ...' menu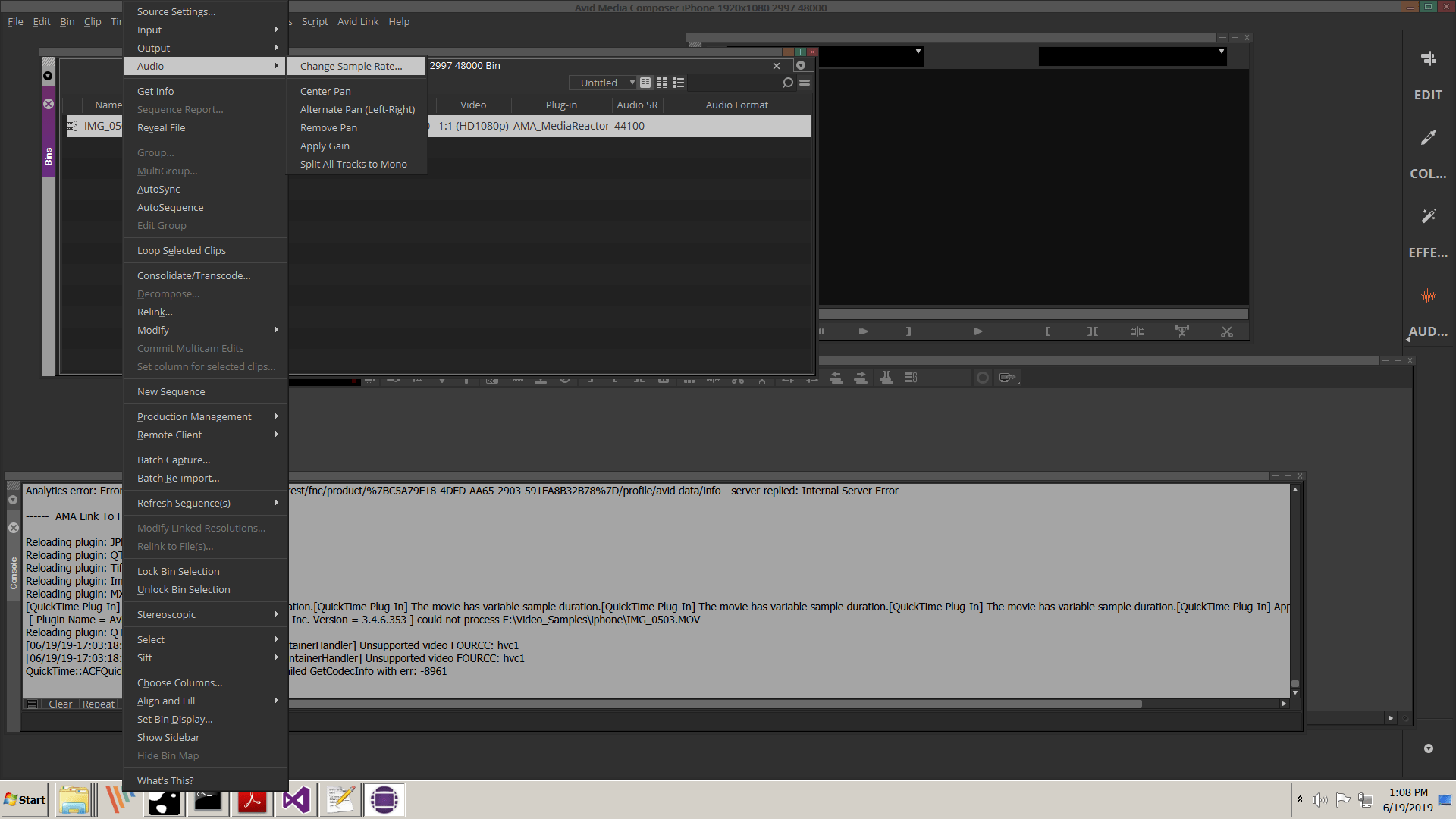 In the setup, set the audio rate to the same rate as the file you are loading. Do not set it to the project rate, or the file will not play, and will display an error. The rate must match the file you are loading.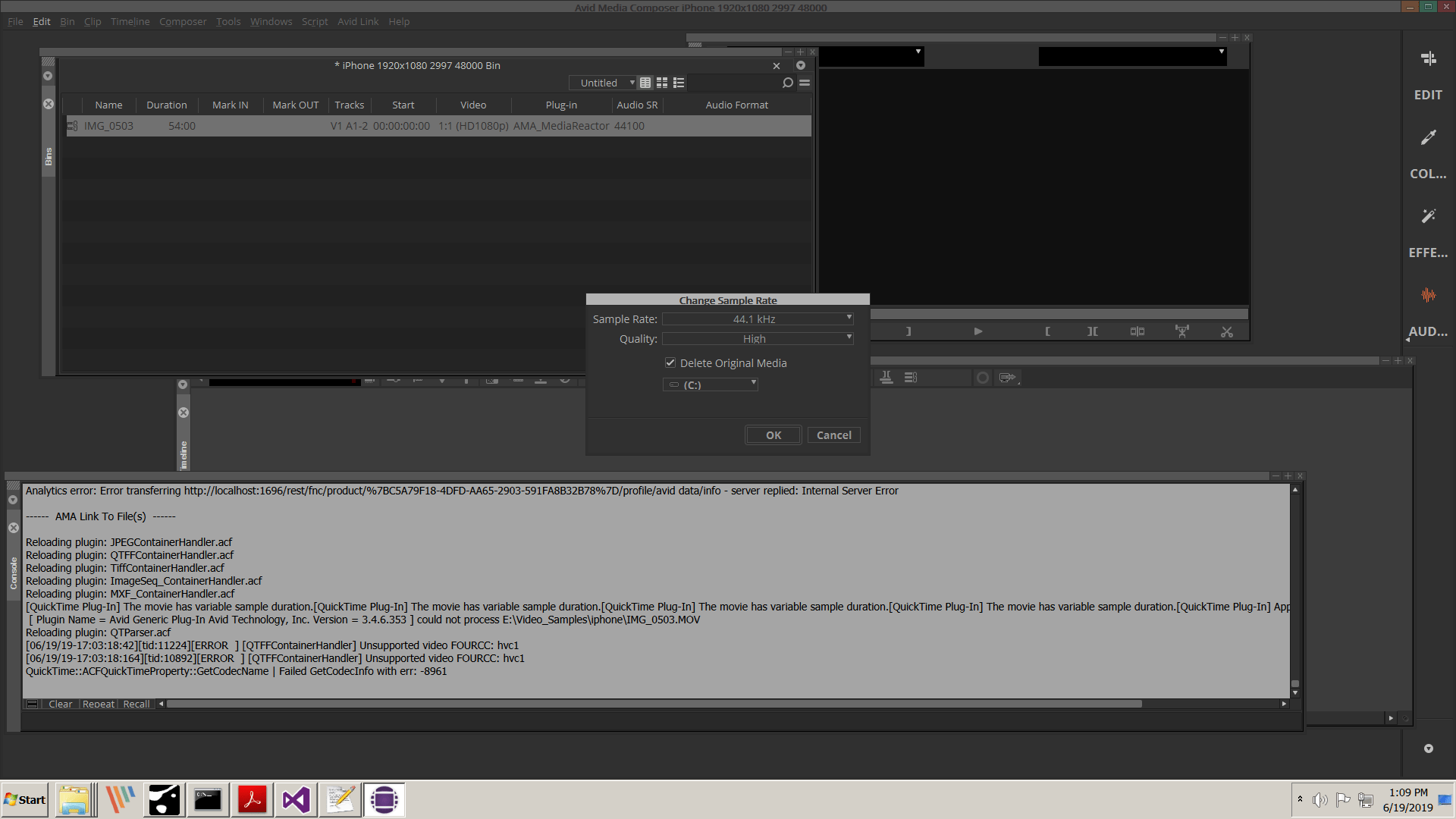 To check whether this is set right: Seek to and view a file in Media Composer. When you try and play it with the wrong setting, it will give the error message "Acquisition Context Error" (if you set the rate to the project rate), and won't play.
More great products from Drastic