MediaReactor For Autodesk M&E - BETA
MediaReactor Workstation Plug-in for Autodesk is a plugin which adds wide file format read functionality to your Autodesk Flame, Flame Assist, Lustre and Flame Premium products. This plugin allows you to read many file types directly within Autodesk software with no out-of-application transcoding step, saving time and streamlining your workflow.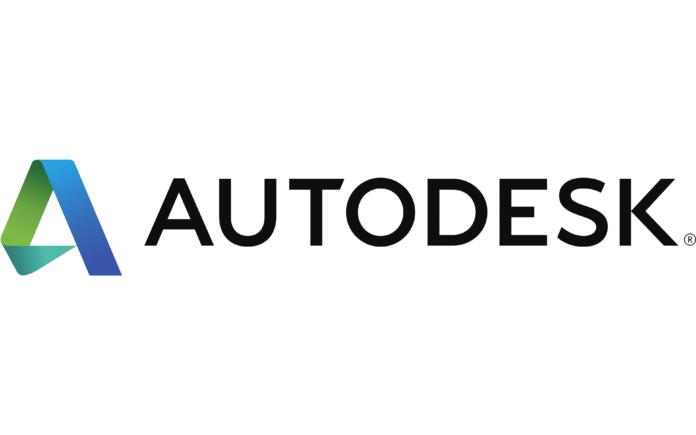 MediaReactor For Autodesk Flame, Flare and Lustre
Use More Kinds of Files in Autodesk
Drastic Technologies provides an industry proven range of supported formats to let you get the job done, in the required format, with the least amount of downtime.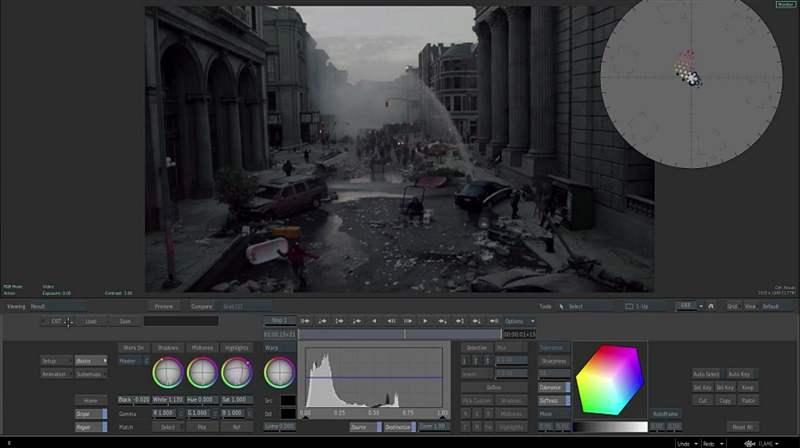 Load just about anything into Flame, Flame Assist, Flare and Lustre, on Linux or Mac!
Flame/Flare/Lustre/Smoke UI
MediaReactor for Autodesk allows you to import the huge array of supported file formats for use directly in Autodesk creative products.
Autodesk Flame
View images and videos of Flame® features. Flame software provides tools for 3D compositing, visual FX, and editorial finishing. Featuring the Flame Desktop, a multi-layer timeline, conform, media management, and interactive performance, Flame provides the tools you need in an integrated creative environment.
Autodesk Flame Assist
View Flame® Assist software images and videos to learn how to improve productivity in Flame-based creative finishing processes. Included in Flame Premium, this cost-effective solution provides facilities with the post-production workflow tools assistants need to do time-consuming support tasks, including project setup, media management, advanced conform, archiving, and restore.
Autodesk Flare
View Flare™ software images and videos. Expand your digital compositing capabilities with Flare. Exclusively available to Flame and Flame Premium customers, Flare includes tools for 3D compositing, tracking, text, masking, keying, and relighting. Flare is included in Flame Premium.
Autodesk Lustre
View images and videos of features in Lustre® software, a high-performance, real-time color grading solution for creative look development. Lustre gives artists greater creative control over final color and grading for television and film projects. Interoperable with Flame, Lustre is included in Flame Premium.
MediaReactor Workstation for Lustre allows access to the latest raw camera formats, including:
Panasonic VRaw
AJA CION DNG
Phantom CINE
Canon RMF
Kinefinity DNG and KRW
Codec ActionCAM CDX
Blackmagic DNG
Blakcmagic BRAW (up to 2.0/12K)
IO Industries RAW
Magic Lantern MLV and RAW
Flame Premium
Flame Premium brings all these great tools together, and MediaReactor Workstation gives them all access to a single pool of high resolution media.
Support is Linux + Mac unless otherwise indicated
Extension
File Format
Codec
Read
3GP
3GP 26x
h 264, 263, 261
X
4224
4224
YCbCr 4:2:2:4
X
AIFF
Apple audio
16/20/24/32 bit stereo pairs
X
ARC
IFX Piranha
Audio/Video (YCbCr/RGB 8 only)
X
ARI
Arri
Raw 12 bit bayer
X
Audio: BWF,
8SVX, AU, AVR, GSM,
HCOM, IFF, PCM, SF,
SMP, SND, VOC, WVE
Audio files
44.1/48/96 kHz 16, 20, 24 and 32 bit
X
AVC, AVCHD, MTS
AVC-HD
MPEG-2 camera media
X
AVI
Windows
DVSD, DV25, DV50, DVHD, CineForm*, CineForm3D*, YCbCr 8 & 10 SD/HD, standard codecs
X
AVS
AVS
Video redirection (Windows only)
X
BRAW
Blackmagic BRAW
BRAW 12 bit, 3:1, 5:1, 8:1 and 12:1
X
CDX
Codex
Codec raw bayer stills
X
CINE
Phantom
Phantom 10, 12 and 14 bit bayer
X
CRM
Canon
Canon camera raw stream
X
CRW
Canon
Canon camera raw stream
X
DASH
h.264, h.265
DASH Fragmented MP4 and Smooth Streaming
X
DNG
CinemaDNG
10, 12 and 16 bit bayer
X
DPX
Cineon
RGB 8, RGB 10, YCbCr 4:2:2
X
DPX
CineForm
CineForm*, CineForm3D*
X
DT3D
DT3D
XML 3D redirector
X
DV/DIF
DV/DIF
Raw DV files
X
DVS
DVS
Uncompressed YCbCr and RGB files
X
EXR
OpenEXE
High dynamic range float stills
X
fhgDI, fhgDP, fhgAP
fhgDI, fhgDP, fhgAP
Weisscam digimag format
X
FLM
FLM
Adobe FilmStrip
X
FLV/SWV
FLV/SWV
Flash/Shockwave video h.263/264
X
GEN
GEN
4:2:2 YCbCr (Avid DSHD)
X
GV
XML/N0/T/I/A

Grass Valley disk record native (K2)

X
GXF
GXF SMPTE 360
MPEG-2, DV25, DV50, DVHD
X
H264
h.264
4:2:0 SD/HD up to 80 mbits/sec
X
HDR
YUV
DV25, DV50, DVHD, AVCi100, RGB, Uncompressed YCbCr 8 & 10 SD/HD
X
HDR
YUV
YCbCr10, YCbCr16, DPX RGB, DNxHD/DNxHR*
X
HDV
HDV
MPEG-2 camera files
X
HLS
h.264, h.265
Multi Rate Live Web Playback
X
IHSS
Iridas
RGB
X
ISMV ISMA
Smooth Streaming
h.264, AAC, WMV
X
JP2
JPEG-2000
Series of JPEG-2000 stills
X
JS
Jaleo/Mistika
Sgo native 4:2:2 YCbCr
X
KRW
Kinefinity
KineRAW Compressed Raw Stills and Stream
X
LUMA RMY BMY
LUMA RMY BMY
Uncompressed YCbCr
X
LXF
Leitch/Harris
DVSD, DV25, DV50, DVHD, AVCi50, AVCi100, MPEG-2, h.264
X
M3U8
HLS
h.264, h.265, TS or MP4
X
MKV
MKV
Matroska audio video, VPx, h.26x
X
MLV
Magic Lantern
Raw 14 bit bayer with PCM audio
X
MOV
QuickTime
DVSD, DV25, DV50, DVHD, AVCi100, DNxHD/DNxHR*, CineForm*, CineForm3D*, RGBA, RGB-10 (DPX), YCbCr 8 & 10 SD/HD, standard codecs
X
MOV
QuickTime
ProRes, h264, AVCi, MPEG-2, XDCam
X
MOV
Reference File
MOV reference file pointing at h264, ProRes, DV, AVCI
X
MP1/MP2/MP3
MP1/MP2/MP3
MPEG audio
X
MP4
AVC1,h.264
Apple h.264, h.264 AVC
X
MP4
HEVC, h.264
HEVC/265
X
MP4
XAVC-S
Sony XAVC-S HD/4K Cameras
X
MP4
MPEG-2
Sony/Canon camera
X
MPEG
MPEG-1
4:2:0 up to 15 mbits/sec
X
MPEG
MPEG-2
4:2:0/4:2:2 SD/HD up to 80 mbits/sec
X
MPEG
MPEG-4
4:2:0 up to 50 mbits/sec
X
MTS, M2TS
M2TS
AVC-HD camera files
X
MXF
AS-02
AVCi, DNxHD/DNxHR*, DVHD, JPEG-2000
X
MXF
AS-11 DPP UK
AVCi100, IMX 50
X
MXF
Avid
DV25, DV50, DVHD, DNxHD/DNxHR*, Uncompressed
X
MXF
Canon
MPEG-2
X
MXF
Digital Cinema
DCI JPEG-2000 Unencrypted, Uncompress Audio
X
MXF
EditCam
DV25, DV50, DVHD, DNxHD/DNxHR*
X
MXF
Grass Valley
Grass Valley iCR
X
MXF
Harmonic
MPEG-2
X
MXF
h.264/AVC
MPEG-2
X
MXF
IMF
IMF JPEG-2000 YCbCr, Uncompressed Audio
X
MXF
JPEG-2000***
Grass Valley Infinity
X
MXF
OP1a
AmberFin, EVS, MainConcept, MOG, OpenCube, Rovi
X
MXF
OP1a/Omneon
DV25, DV50, DVHD, AVCi100, Uncompressed
X
MXF
OP1b
Panasonic AVCi 4K
X
MXF
Panasonic-P2
DV25, DV50, DVHD, AVCi100
X
MXF
Pinnacle
MPEG-2 SD/HD
X
MXF
Snell & Wilcox
MPEG-2, IMX
X
MXF
Sony
MPEG IMX
X
MXF
Sony
XDCamHD, XDCamEX 4:2:0/4:2:2
X
MXF
Sony
HDCam SR 4:2:2 and 4:4:4
X
MXF
Sony
F65 raw bayer
X
MXF
Sony
F5, F700 raw bayer
X
MXF
XAVC
XAVC HD and 4K
X
OGG
OGG
OGG audio video
X
OMF
OMF
DV25, JPEG, Meridien, AVBV, CamCutter
X
OMV
OMV
Uncompressed capture format
X
QNT
Quantel
Raw uncompressed YCbCr images
X
R3D
RED
Red camera files
X
RAW
ML/IOI
Magic Lantern RAW, IOIndustries RAW bayer
X
RBG
RED BLU GRN
Uncompressed RGB
X
RMF
RMF
Canon C500 raw 10 bit bayer files
X
RTIN
RTINDEX
Real time replay of CBR and VBR records while still recording
X
RTV
RTV
Uncompressed Video Toaster files (Windows only)
X
SEQ
Bayer
Raw camera seq bayer files
X
SIV
Bayer
Raw camera siv bayer files
X
Stills
Series of stills
BMP, SGI, PSD, RAW, YUV10, YUV16, VSR, RAS, RAW, JP2, JPG - Series of stills (many others)
X
TGA
Targa
RGB, RGBA (RLE Play Only)
X
TIFF
TIFF
RGB, RGBA
X
TR-01
TS J2K
JPEG-2000, AES3
X
TS
Transport stream
MPEG-2, h.264, h.265/HEVC, JPEG-2000, AAC, AC-3, AES3
X
V210
V210
4:2:2 10 bit YCbCr image sequence
X
VC1
VC-1
WMV of raw wrapper
X
VOB
VOB
Unencrypted
X
VPB/QTL
Quantel
Quantel uncompressed YCbCr images
X
VRW
Varicam Raw
Panasonic Varicam Raw
X
WAV
Wave audio
16/20/24/32 bit mono/stereo pairs/extensible
X
WEBM
WEBM
Youtube format
X
WMV/ASF
WMV/ASF
Unencrypted/DRM Free only
X
XAVC
X-AVC HD/4K
X-AVC 264 in MXF
X
Y4M
Y4M
YCbCr raw stream
X
YUV
YUV
4:2:2 and 4:2:0 YCbCr image sequence
X
Y U V
YUV
Multi file component YCbCr files
X
*licensable formats
Also this plugin provides support for other installed applications, see the MediaReactor Workstation page for more details.
Download the documentation:
Download the 2022.2+ plugin:
Available for CentOS/RedHat 7.4-7.8, or macOS Version 10.14 Mojave and greater. Please note, Apple's M1 devices are not currently supported.
Please check out a demo to confirm your workflow is supported. Once you are happy with MediaReactor Workstation for Autodesk, delivery is effected via licensing.
How To Purchase MediaReactor
Here is a page with pricing and purchase details for the MediaReactor line of plugins.
More great products from Drastic
videoQC is a suite of video and audio analysis and playback tools with both visual and automated quality checking tools. videoQC will take the media coming into your facility and perform a series of automated tests on video, audio and metadata values against a template, then analyze the audio and video. It includes...
ccConvert Suite is a suite of tools for converting, verifying and visually displaying closed captions. The ccConvert suite consists of: ccEmbed/ccEx...
MediaReactor Workstation Plugin for Assimilate is a plugin which adds wide file format read functionality, and wide industry standard write formats to your Assi...
MediaReactor Workstation is a direct plugin version of Drastic's MediaReactor file translation system. Rather than having to use a separate translation st...
MediaReactor Lite is a direct PRM plugin version of Drastic's MediaReactor file translation system. No transcoding step is required to work directly in Ado...