Distributors
North America
CineSys

CineSys specializes in workflow solutions - it is rare for a single product to 'stand-alone', most are connected to one or many others and the functionality of the connection is what makes the entire system useful. The CineSys team has a broad base of experience representing the latest products and technologies, designing workflows and operating production and post production businesses. We understand how they need to be synched. Software upgrades to full system revamps, we are able to meet your needs.
2119 Union Street,
Houston, TX
77007 USA
This email address is being protected from spambots. You need JavaScript enabled to view it.
CineSys.io website
Australia
IntraWare
Sydney
Founded in 1995 Intraware Australia is a leading supplier of the world's best technology solutions to the new media and post production markets. Intraware Australia is uniquely positioned to integrate and manage different technologies to suit the demanding environment in the digital media market and to supply and support its reseller channel to succeed in their respective markets.
+61 2 9439 0244
Level 4, 97 Pacific Highway
North Sydney NSW
2060 Australia
This email address is being protected from spambots. You need JavaScript enabled to view it.
IntraWare website
---
Resellers
Bridge Digital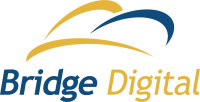 Our solutions cover the entire digital media workflow, from ingest to final delivery. Our focus is on the strategic use of technology to accelerate your workflows, expand your capabilities, and improve quality for a better return on your investment.
217 Connell Street
Goodlettsville, TN
37072 USA
This email address is being protected from spambots. You need JavaScript enabled to view it.
Bridge Digital website
Crayon Software Experts Spain SL

We are a customer-focused technology consultancy independent of proposals from any vendor. Our consultants help clients choose the best solutions according to their needs and budget to progress and innovate with software, cloud, data and artificial intelligence.
Av Europa 24 Edf B 1 B
Alcobendas, Madrid
28108 Spain
This email address is being protected from spambots. You need JavaScript enabled to view it.
Crayon website
Cloudfirst.io

Cloudfirst.io is the leading provider of end-to-end solutions focused on legacy data-tape (LTO) archive modernization, transformation, and migration. Our Archive-Migration-as-a-Service (AMaaS) managed migration service fully offloads responsibility for lengthy and complex migrations from our clients, while ensuring seamless and risk-free protection of existing archive workflows.
18 King Street East, Suite 1400
Toronto, Ontario
M5C 1C4 Canada
This email address is being protected from spambots. You need JavaScript enabled to view it.
Cloudfirst.io website
Digital Cypher

Digital Cypher Inc. is a company with expertise in digital video workflows and the technologies to make them work better. We help our customers build an infrastructure of hardware and software to organize, manage, transform, archive, and distribute their Digital Assets. Our solutions cover the entire digital media from ingest to final delivery, helping our customers to get better and faster results.
1131 Drewsbury Ct SE
Smyrna, GA
30080 USA
This email address is being protected from spambots. You need JavaScript enabled to view it.
Digital Cypher website
Ideal Systems Asia Pacific Ltd

Ideal Systems Asia Pacific Ltd
28 A Tower B. Billion Center
1 Wang Kwong
Kowloon Bay, Hong Kong
This email address is being protected from spambots. You need JavaScript enabled to view it.
Ideal Systems website
NGC Corporation
Japanese reseller with a special focus on providing Autodesk Flame, Autodesk Flare, and Flame Assist products and support.
8F KDX Toyosu Grandsquare,
7-12, Shinonome 1-chome, Koto-ku, Tokyo
135-0062, Japan
This email address is being protected from spambots. You need JavaScript enabled to view it.
NGC website
Perifery

Perifery, a division of DataCore, provides world-class, innovative workflow solutions for evolving media organizations. Trusted by leading media and entertainment companies worldwide, Perifery appliances and Swarm software set the bar for fast, secure, and scalable solutions that preserve, protect, and speed up monetization of digital assets. Accelerating the customer journey from core to the edge and cloud, Perifery solutions redefine how storage resources are best utilized, enabling transformational business growth.
1901 Cypress Creek Road Suite 200
Ft. Lauderdale, FL 33309
United States
This email address is being protected from spambots. You need JavaScript enabled to view it.
Perifery website
Toolfarm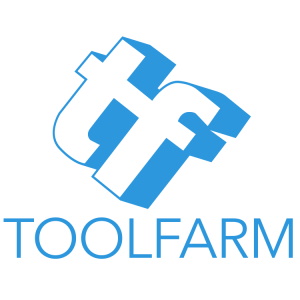 Toolfarm is the leading global distributor and reseller of video, VFX, 3D, and motion graphics software applications and plug-ins
PO Box 7775 #22011
San Francisco, CA
94120-7775 USA
This email address is being protected from spambots. You need JavaScript enabled to view it.
Toolfarm website
---
Workflow Intelligence Nexus

As seasoned media workflow consultants and software engineers, we design and develop comprehensive software solutions and tools to streamline your production and distribution processes.
Workflow Intelligence Nexus Inc.
122A Foothill Blvd., Ste 136
Arcadia, CA, 91006-2505 USA
This email address is being protected from spambots. You need JavaScript enabled to view it.
Workflow Intelligence Nexus website
---
Trademarks, Registered Trademarks, and Copyrights

Trademarks, Registered Trademarks, and Copyrights

Bridge Digital, Inc. - Bridge Digital is a trademark of Bridge Digital, Inc.
CineSys LLC – CineSys is a registered trademark of CineSys LLC.
Cloudfirst Technology Solutions Inc. - Cloudfirst is a registered trademark of Cloudfirst Technology Solutions Inc
Crayon Software Experts Spain SL - Crayon is a trademark of Crayon Software Experts Spain SL
Drastic Technologies, Ltd. – trademarks specified here.
Ideal Systems Asia Pacific Ltd. - Ideal Systems is a registered trademark of Ideal Systems Asia Pacific Ltd.
Intraware, Inc. – Intraware is a registered trademark of Intraware, Inc.
NGC Corporation - NGC is a registered trademark of NGC Corporation
Object Matrix Limited - ObjectMatrix, and Object Matrix are registered trademarks of Object Matrix Limited
Toolfarm.com Inc. - Toolfarm is a registered trademark of Toolfarm.com Inc.
All other trademarks are the property of their respective owners.

More great products from Drastic
Partners
Drastic's Partners, Suppliers, and OEMs Adobe (Premiere/After Effects plugins) Drastic fully supports Adobe's import and export plugin specification for...