Distributors
---
DVC Digital Video Competence - European Distributor

Since 1990 DVC Digitalvideo Computing GmbH and the follow-up company DVC Digital Video Competence GmbH has been developing, producing and selling integrated system solutions for the DigitalVideo-, Presentation- and HDTV markets. At the same time DVC is the European respective German master distributor for several well-known manufacturers in the HDTV/Digitalvideo, desktop video, broadcasting and streaming media market.
DVC´s own products including the Boxxster, ClipRecorder, ClipDisk and the megacine have their focus on markets like film scanning, video post-editing, Digitaldailys, presentation and research & development.
With the Techex group as strategic partner DVC can offer a complete range of streaming solutions for organizations to securely and cost-effectively deliver live, broadcast and on-demand TV-quality video to any network-connected computers and TVs.
An international distribution network has been established with the help of representations in Belgium, Eastern Europe, France, Great Britain, India, Middle East, Norway, South Africa, Spain, The Netherlands, Poland and Vietnam.
Graf-Rasso-Strasse 4
82346 Andechs-Rothenfeld
Germany
Phone: +49 8152 - 396140 - 0
Fax: +49 - 8152 - 396140 - 9
---
DigiStor - Austrialian Distributor

Producing digital media content is a fast-paced and intensely competitive task. To succeed you have to be able to do four things:
create impressive content quickly

manage a range of diverse media assets easily

store your work safely and retrieve it immediately

deliver the end result in any of a dozen formats, on demand.
Digistor has all the tools and the experience to give your operation these abilities: we provide best-of-breed systems and world-class support for editing, broadcast, animation, special effects, streaming and enterprise management.
No matter what aspect of digital media you're into, we can design, install and support the systems that will put you at the top of your field.
Sydney – Head Office
Address:
5 – 7 Cleg Street
Artarmon NSW 2064 Australia

Postal Address:
PO Box 1224
Crows Nest NSW 2065 Australia

Phone: 02 9431 6000
Fax: 02 9906 2713

International dialling:
Phone: +612 9431 6000
Fax: +612 9906 2713
Melbourne
Address:
Level 1, 16 Northumberland Street
South Melbourne VIC 3205 Australia

Phone: 03 9645 5000
Fax: 03 9681 3234

International dialling:
Phone: +613 9645 5000
Fax: +613 9681 3234
Brisbane
Address:
Unit 3 / 8 Mowbray Terrace
East Brisbane Qld 4169 Australia

Phone: 07 3393 2630
Fax: 07 3393 2547
---
VPJ - Japanese Distributor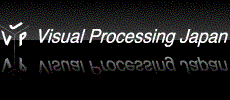 VPJ's strength lies with the fact that they possess strong technical skills and an in-depth knowledge of the needs and operations of the print and video industries. The advance of computer software and hardware has been accelerated year after year by open system architectures, and it is no longer possible for a single manufacturer to dominate the industry. The market recognizes the need for companies who can take various open technologies and skillfully bring them together.
As a print and video solutions system integrator, VPJ is uniquely positioned to analyze the requirements of their clients, build systems to meet those requirements, and teach their clients how to operate and utilize these systems.
Main Office
Yomeishu Bldg 7,11th Floor, 16-25 Nanpeidai-cho,Shibuya-ku,
Tokyo, Japan 150-0036 map
+81-(0)3 5784 1180

Osaka Office
Midosuji Diamond Building 9th Floor, 2-1-3 Nishi-Shinsaibashi, Chuo-ku, Osaka 542-0086 Japan map
+81-(0)6 6211 6361

Okinawa Office
Ginoza-son Second Server Farm 1st Floor 1443, Azamatsuda, Ginoza-son, Kunigami-gun, Okinawa Prefecture 904-1301,JAPAN
---
Hamirinet - Korean Distributor

Company Name
Company Address
| | |
| --- | --- |
| 2nd Floor, Rock Bldg, 1195-13, GaePo-4Dong, Gangnam-gu, Seoul, Korea 135-962 | 서울시 강남구 개포4동 1195-13번지 락빌딩 2층 |
Phone Number: 82-2-578-9911
Fax Number: 82-2-2057-4200
Contact
Marketing:

Danny Park ( This email address is being protected from spambots. You need JavaScript enabled to view it. )

Technical:

Jeon Young Ho ( This email address is being protected from spambots. You need JavaScript enabled to view it. )

마케팅:

박준범 ( This email address is being protected from spambots. You need JavaScript enabled to view it. )

기술:

전영호 ( This email address is being protected from spambots. You need JavaScript enabled to view it. )
---
Dealers
---
Oceana - North America

Oceana Digital is a recognized leader and systems provider for digital production, post-production, broadcast, new media and high-end digital computing. Oceana represents best-in-class products with a commitment to providing the highest level of customer satisfaction.

Founded on the basis of providing the highest level of customer support in a highly customizable environment. Oceana works with each customer to ensure the best solution for their specific needs.
Oceana combines system expertise and business experience to guarantee that your individual and corporate needs are met. From software upgrades to system installation or full facility integration, we are ready, willing and able to improve your workflow and productivity to enhance your customer's experience and your bottom line.
Oceana serves the New York and the Eastern US from offices in Manhattan

Canadian customers can reach sales and technical support based in Toronto and Vancouver
US Head Office
OCEANA DIGITAL INC.
50 Eldridge Street, 6th Floor
New York, NY
10002, USA
Tel: 212.710.2986
Eastern Canada Sales & Support
OCEANA DIGITAL LTD.
57 Niagara Street
Toronto, Ontario
M5V 1C3, Canada
Tel: 416.848.4162
Western Canada Sales & Support
OCEANA DIGITAL LTD.
Vancouver, British Columbia
Tel: 778.785.6291 x205
---
Pixelution - Great Britain

Pixelution supplies computer, video, storage and peripheral equipment primarily to the film, television and broadcast markets. As a long standing solutions provider we have many years experience of tailoring hardware and software products to give our customers the performance, quality and service they require.
Pixelution has been in business since 1990 and has extensive knowledge and experience of all our products as well as the businesses that use them. We can tailor solutions to fit your requirements and solve specific problems. Our portfolio offers the best in breed of products, chosen to compliment one another.
Pixelution Ltd.
Suite 2,
34 Bancroft,
Hitchin,
Herts,
SG5 1LA

Tel: +44 (0)1462 433 558
---
NeoVideo - Spain

neovideo es una empresa creada para cubrir varios nichos de mercado:
Importación y distribución de hardware y software al canal de distribución de vídeo profesional
Diseño y ejecución de instalaciones audiovisuales e informáticas
Mantenimiento y reparación de equipos de post-producción de vídeo de todas las marcas

Estos son nuestros datos de contacto:
neovideo Ingeniería S.L.
Passeig d"Horta, 11 Entlo 1º
C.P. 08290, Cerdanyola del Vallès. Barcelona
Tel: 935946539 - Fax: 935804418
Email: This email address is being protected from spambots. You need JavaScript enabled to view it.
Skype: neovideoing
---
Dreamwalks GmbH - Germany

Dreamwalks GmbH is a well established provider of High End 2D and 3D Systems in Video, Film and DI in Germany, Austria and Switzerland. Excellent skills and knowledge are the basis for their reputation and long-term relationships with their customers; from small boutiques to big facilities and broadcasters. The services include consulting, sales and integration, support and training of their wide portfolio.
Am langen Berg 11
64342 Seeheim – Jugenheim
Germany
+49 6257 99277 – 0
This email address is being protected from spambots. You need JavaScript enabled to view it.
www.dreamwalks.com