Test and Measurement
sdiScope is full featured audio and video test and measurement software for signals from SD to HD 1080p60. sdiScope supports most of the features of 4KScope, but is designed to be more cost effective for those only needing SD and HD measurement. It works with most major video capture cards on both Windows and macOS/OS-X.
Blackmagic's UltraScope and Pocket UltraScope are handy devices that provide a basic set of waveform/vectorscopes for Windows or MacOS-x machines. Now you can get even more out of your hardware with the sdiScope upgrade for UltraScope. sdiScope adds more scopes and features to UltraScope hardware, UltraScope compatible devices and even your other Blackmagic hardware! You can also run scopes on machines not supported by UltraScope software, like the Mac Mini and machines with non-HD displays.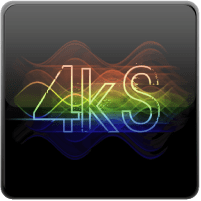 Drastic 4kScope Version 6 is the world's most powerful 4K through SD software signal monitoring tool and HDR image analyzer. It includes waveform (luma, YCbCr, RGB), vectorscope, histogram, chromaticity, and data/picture monitor for video. Audio histogram, phase, RMS, peak and loudness monitoring for up to 16 channels. Raw hex views of the video and OP-47/CEA-708/CEA-608 closed caption decoding, with support for CCIR-601, Rec.709 and BT.2020 color spaces and HDR10/ST2084/PQ and HLG (Hybrid Log Gamma) support. Designed to take advantage of the BlueFish444's and AJA's Quad HD and 2SI and 4K 60p capture modes in both Rec.709 or BT.2020, 4kScope provides the most cost effective SD/HD/4K signal monitoring solution available. 4kScope is available for Windows 7 through 10 and Apple OS-X 10.8 or greater. Blackmagic DeckLink/Intensity/UltraStudio cards are also supported.
Read more: 4kScope - a HDR/4K/2K/HD/SD Video Measurement Tool