Here are some images from a photo shoot of the Mini3D DDR at Drastic taken during a break in testing.
Here a a few images of Drastic's Mini3D DDR, to show the touch screen, chassis and application controls and displays during various functions.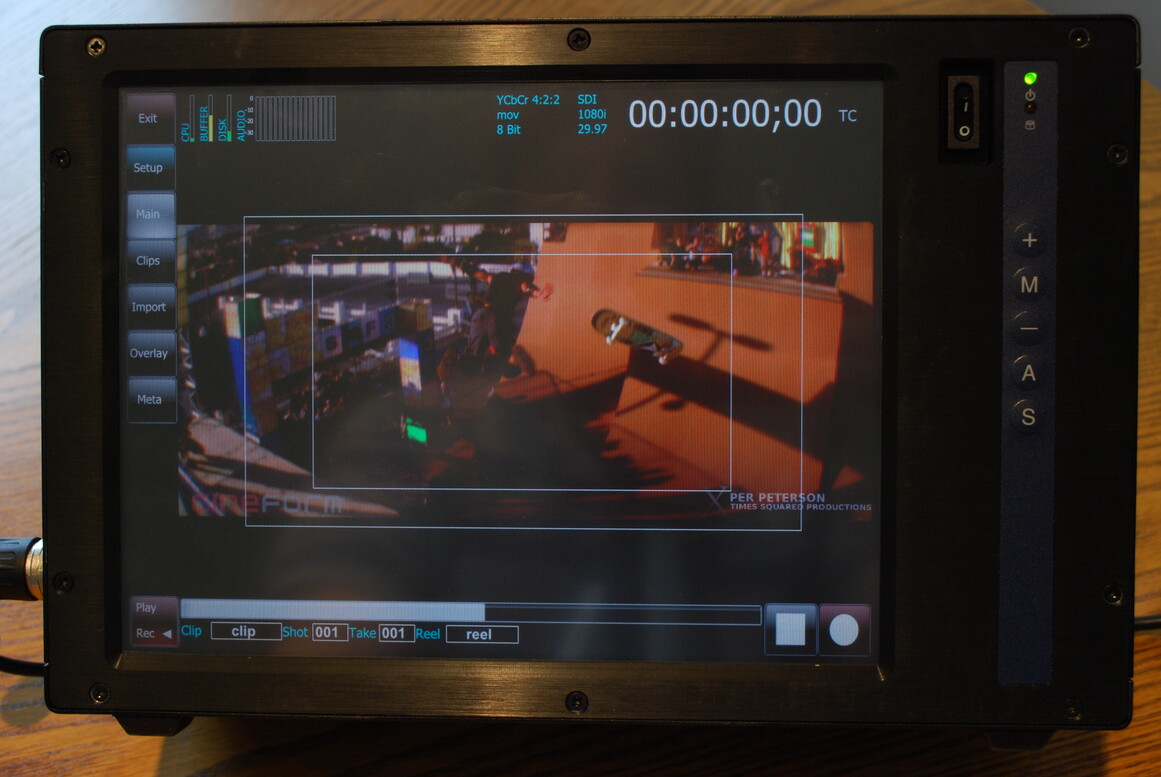 Main View - note the unit's small footprint and industry standard cable protruding from the left side.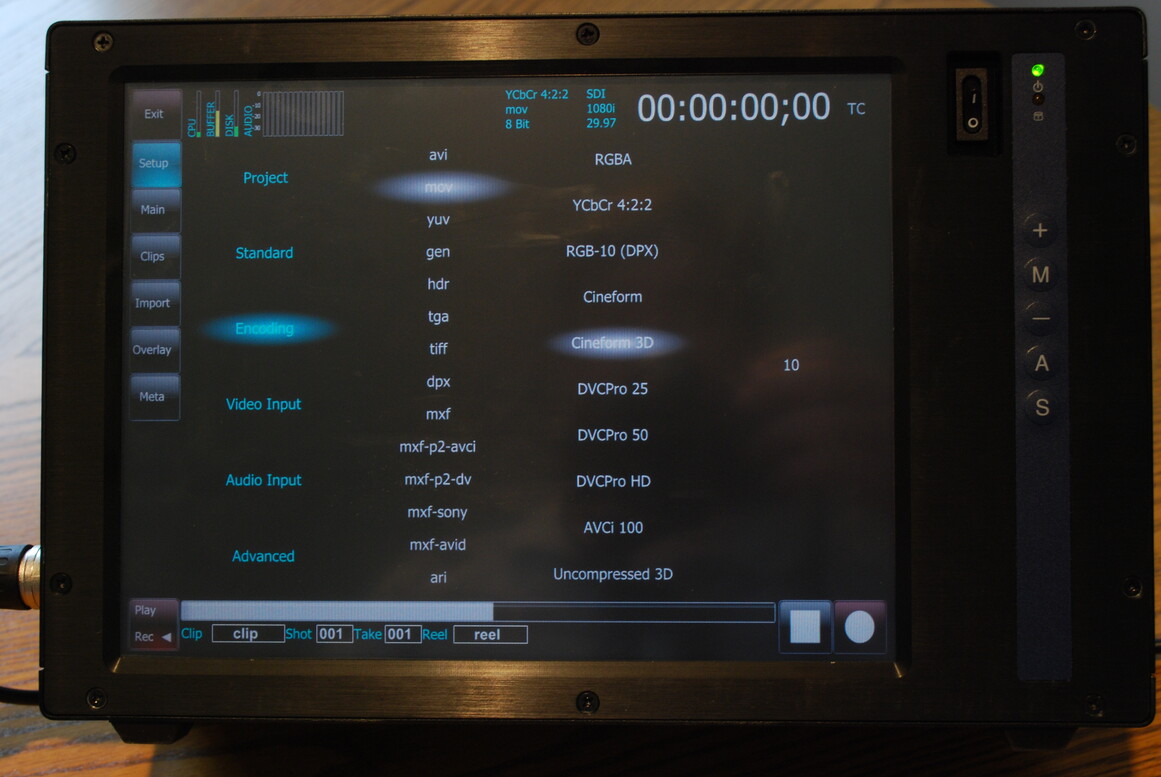 Setup - the user can change the Compression Type as well as most other important parameters for operation.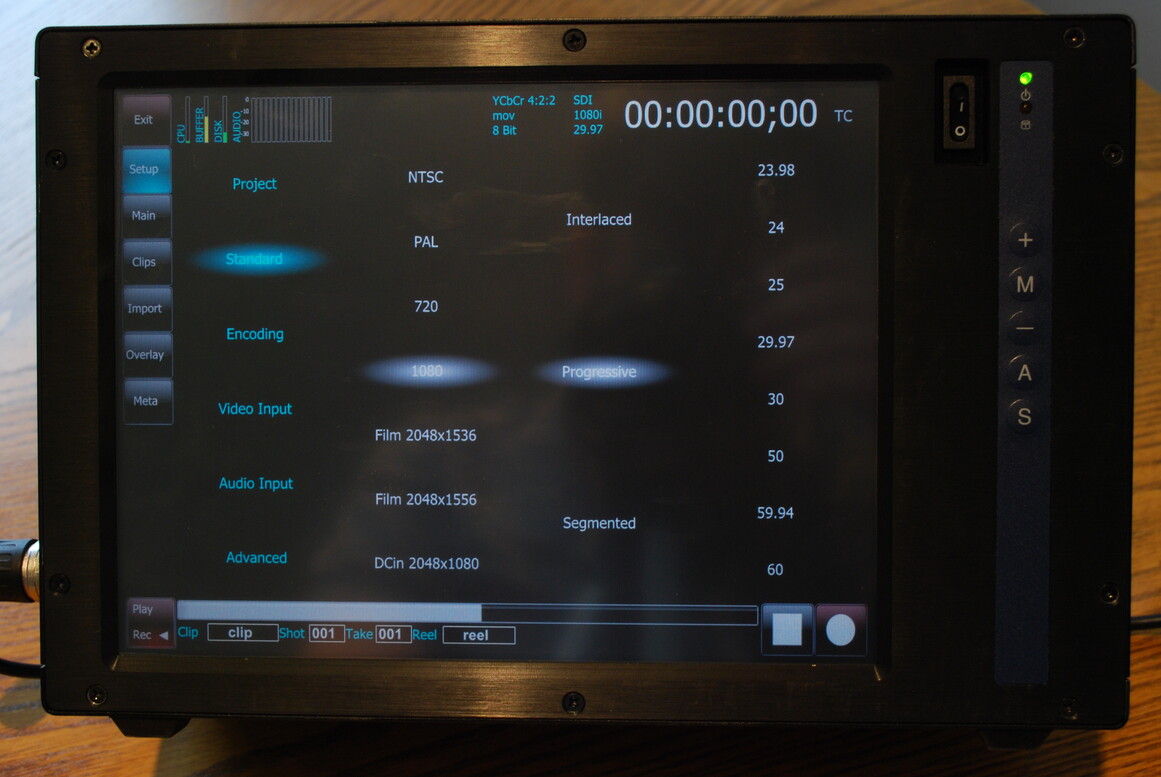 Setup - changing the signal format requires a few touch and swipe maneuvers, all on the box itself.
Setup - many 3D display type parameters are supported for accurate calibration and visualizing of 3D effects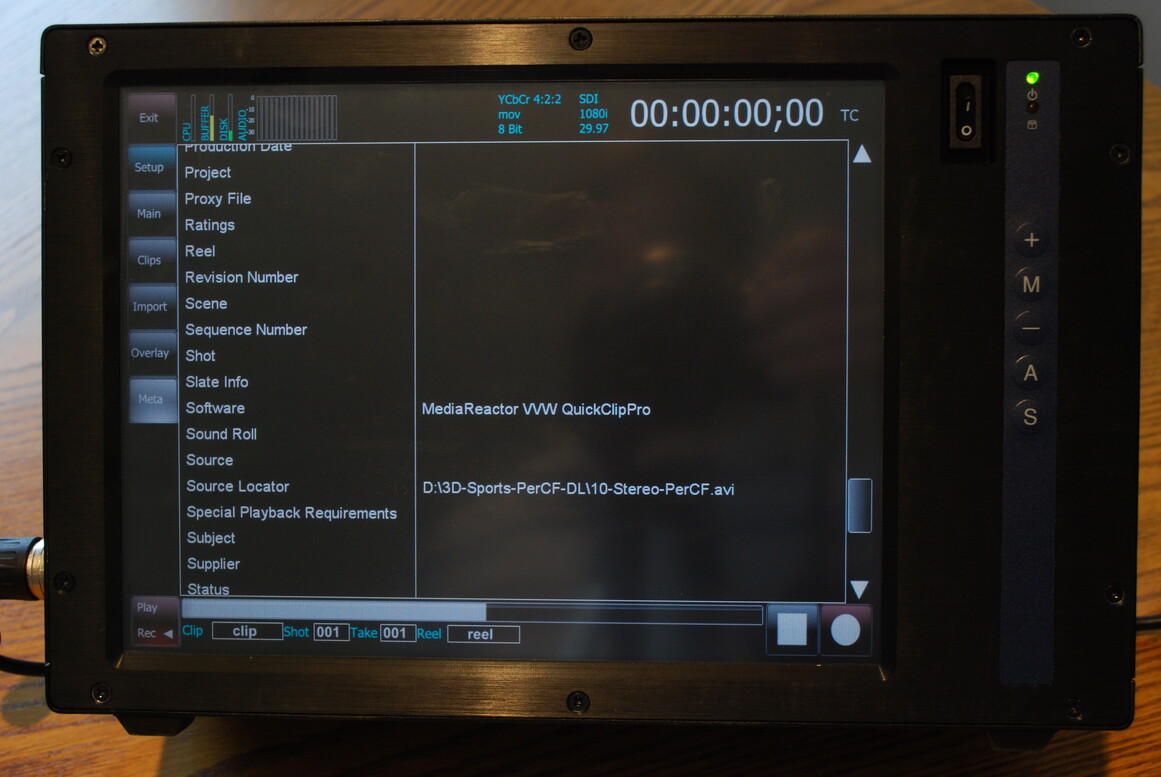 Setup - view associated metadata for selected media, view current settings and enter new values for recorded media.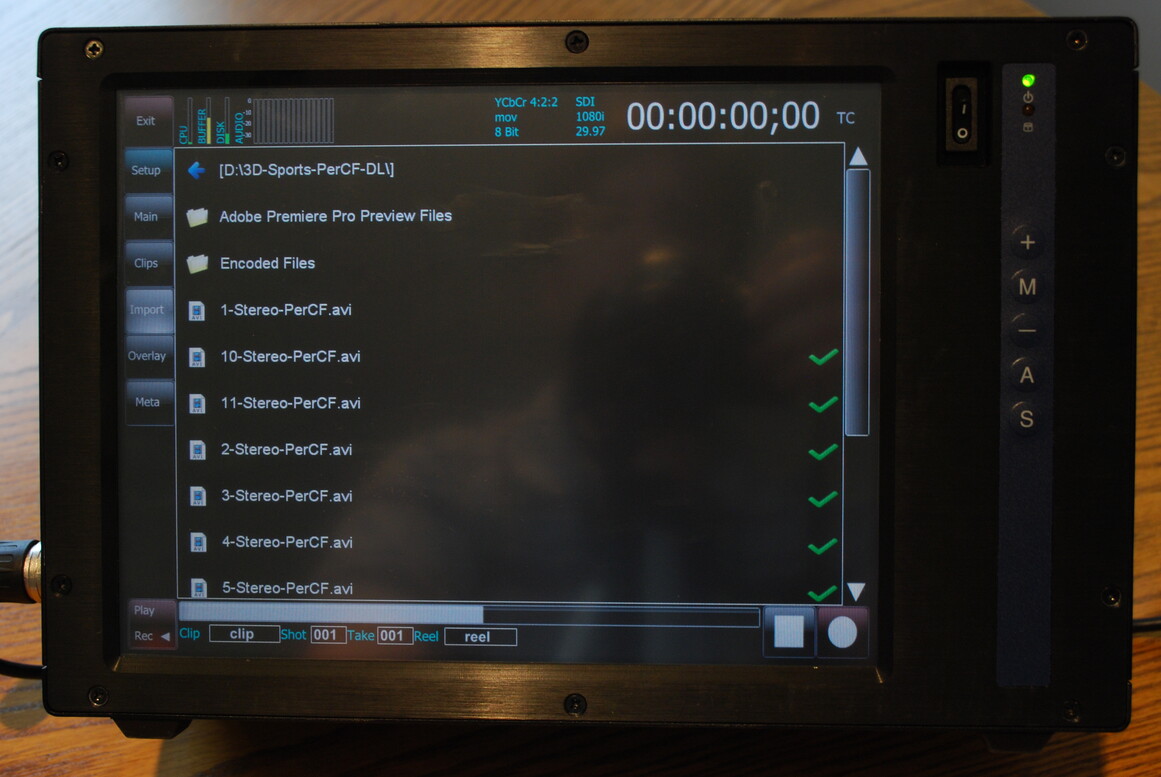 View imported files on disk (with check marks) and import other files where required.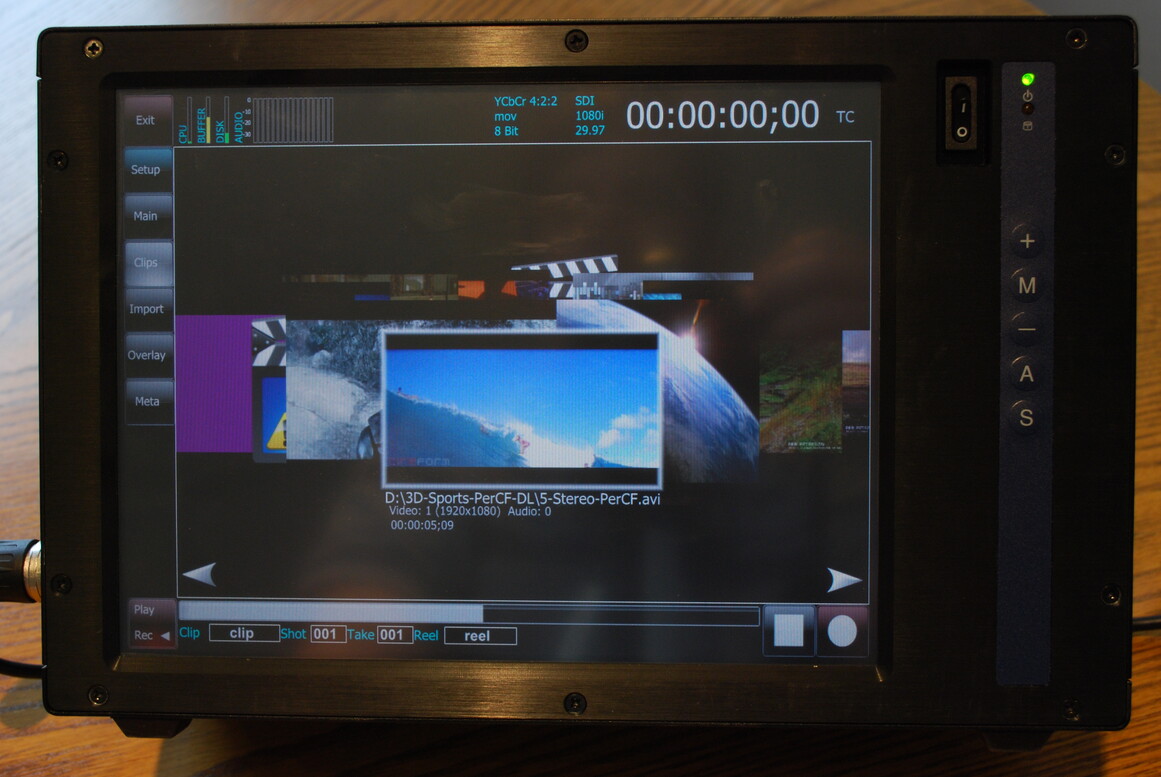 Touch and swipe to rotate through the clip list, and bring your clip to the front for selection.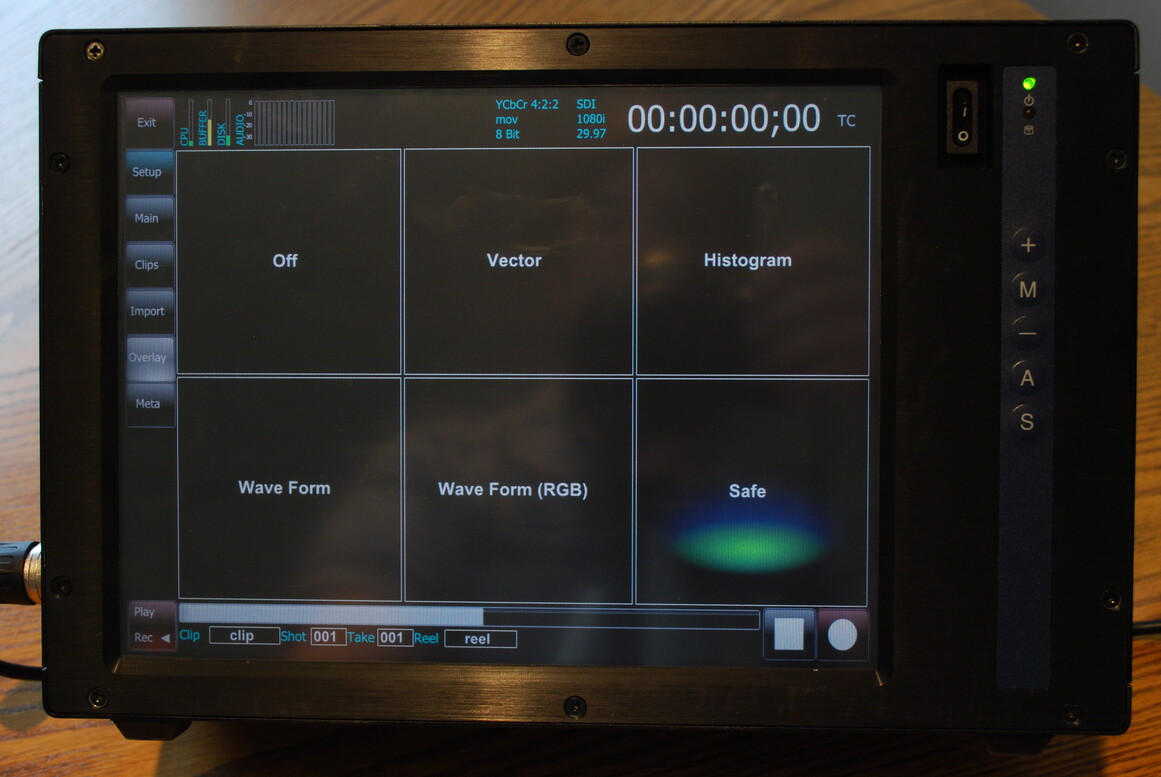 View media and signal throughput using vector scope, waveform monitors or histogram displays, for signal quality control.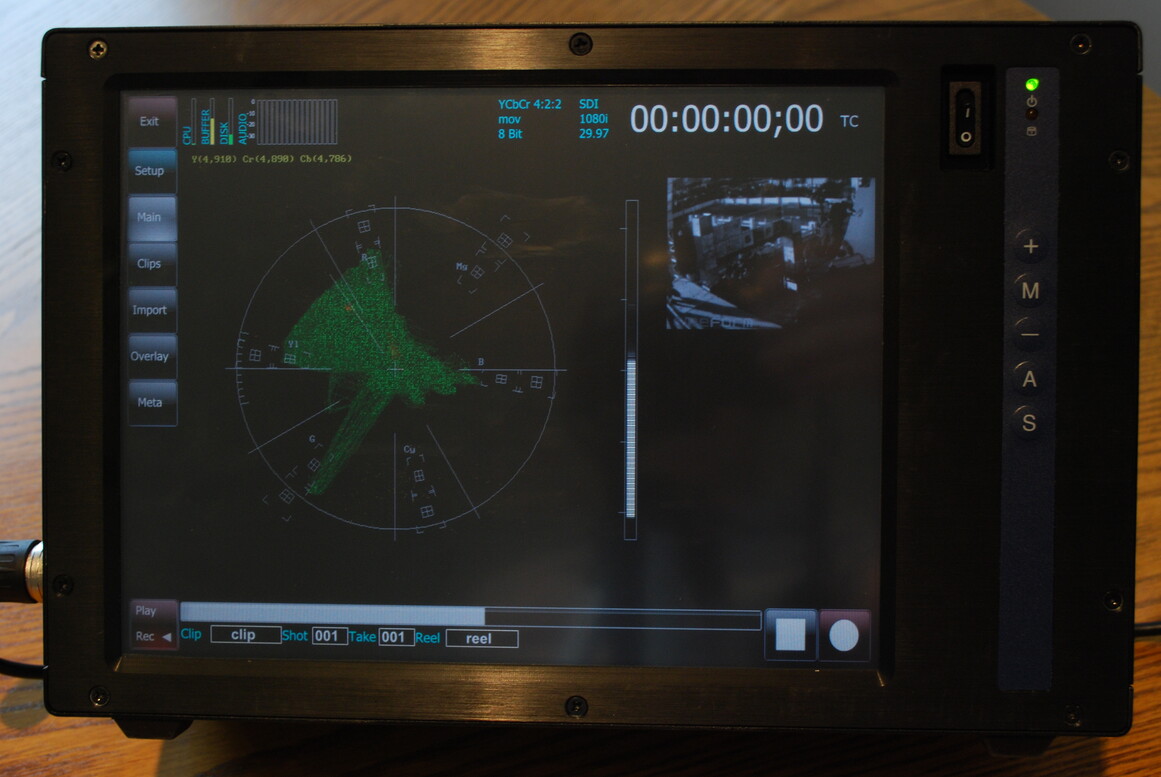 Standard circle vector scope confirms chrominance spread, with Drastic's exclusive Luma Stick for luminance display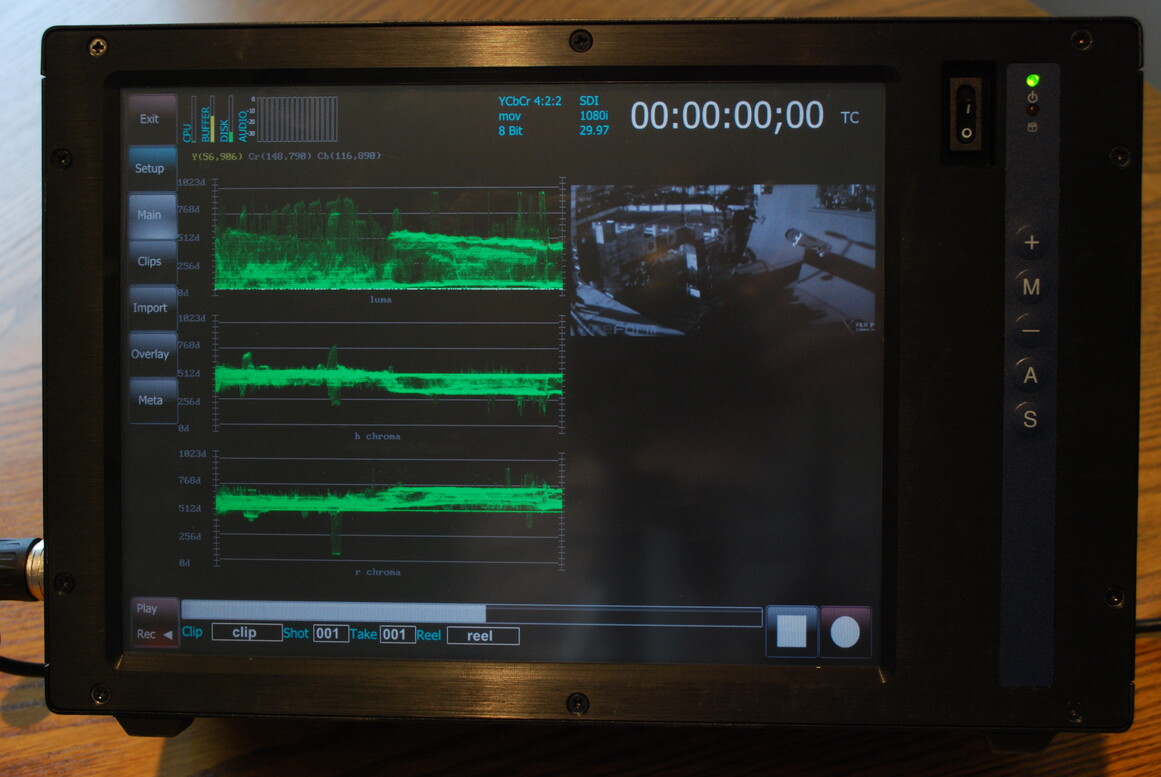 The YCbCr waveform monitor view stacks the Y, Cb and Cr displays in a column for visual comparison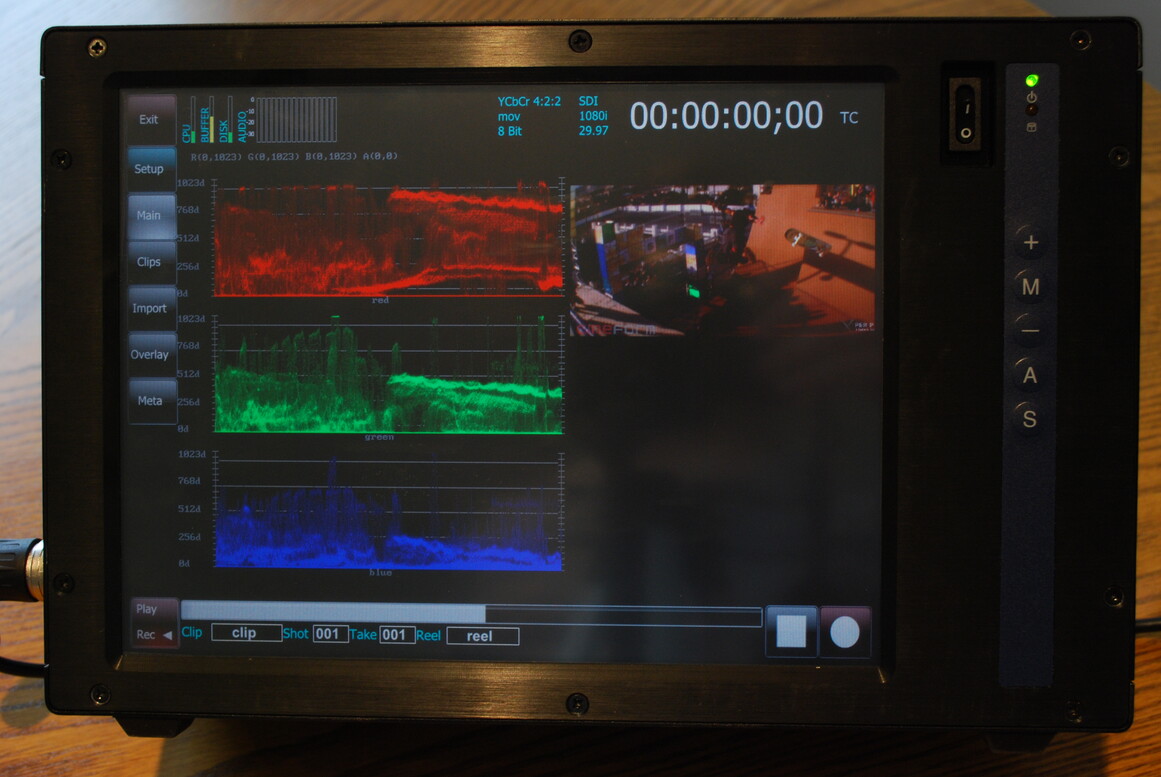 The RGB waveform monitor stacks the red, green and blue displays in a column for visual comparison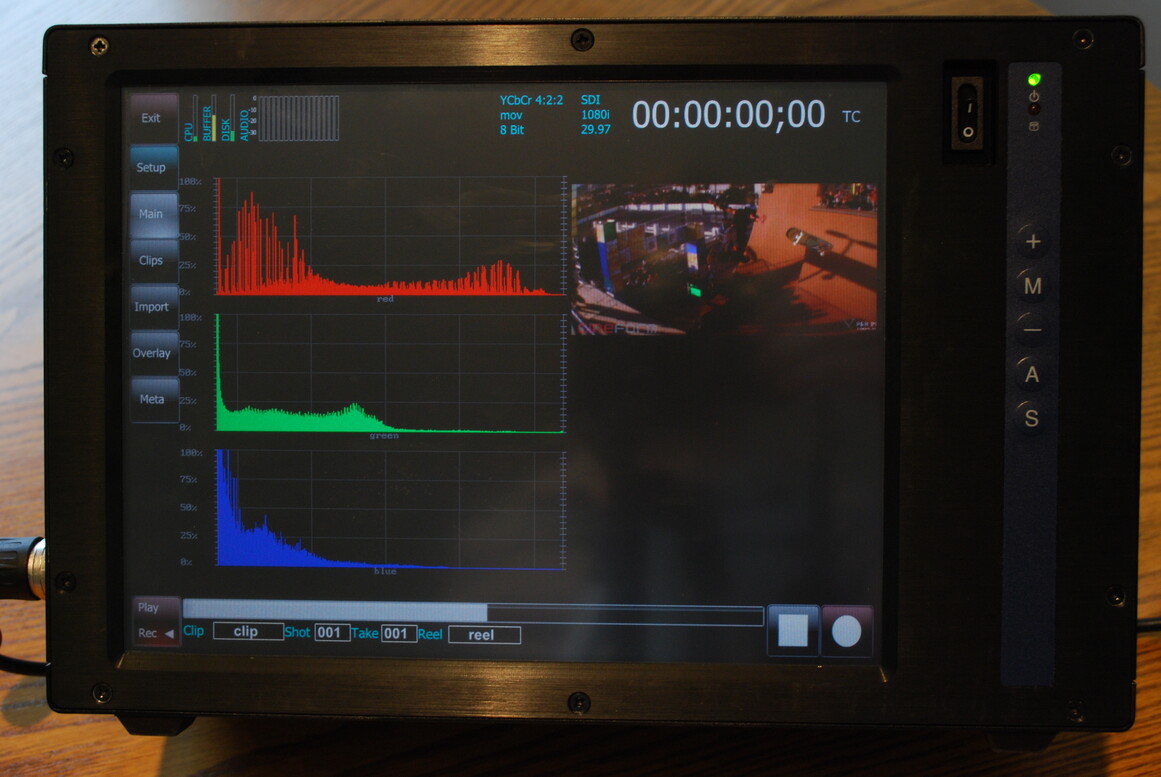 The histogram view stacks the color component histogram displays in a column for visual comparison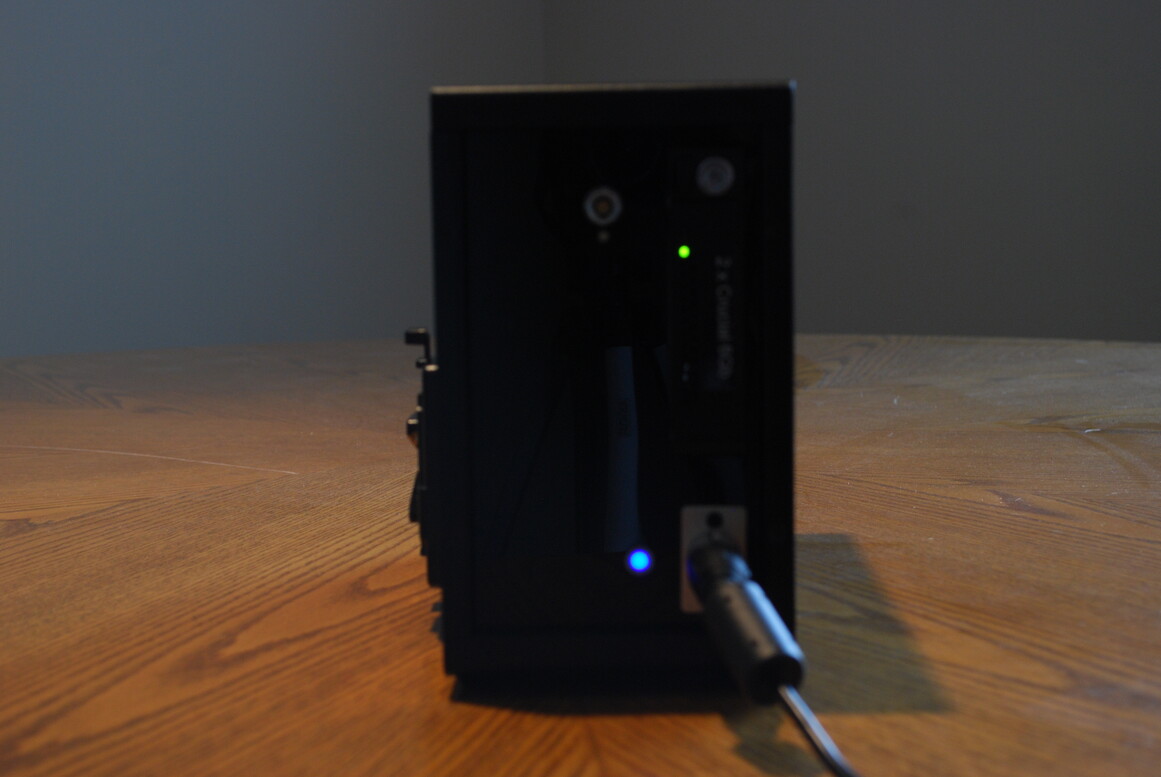 The Mini3D chassis - Left Side (Power, Multi, GoHD Drive Carrier)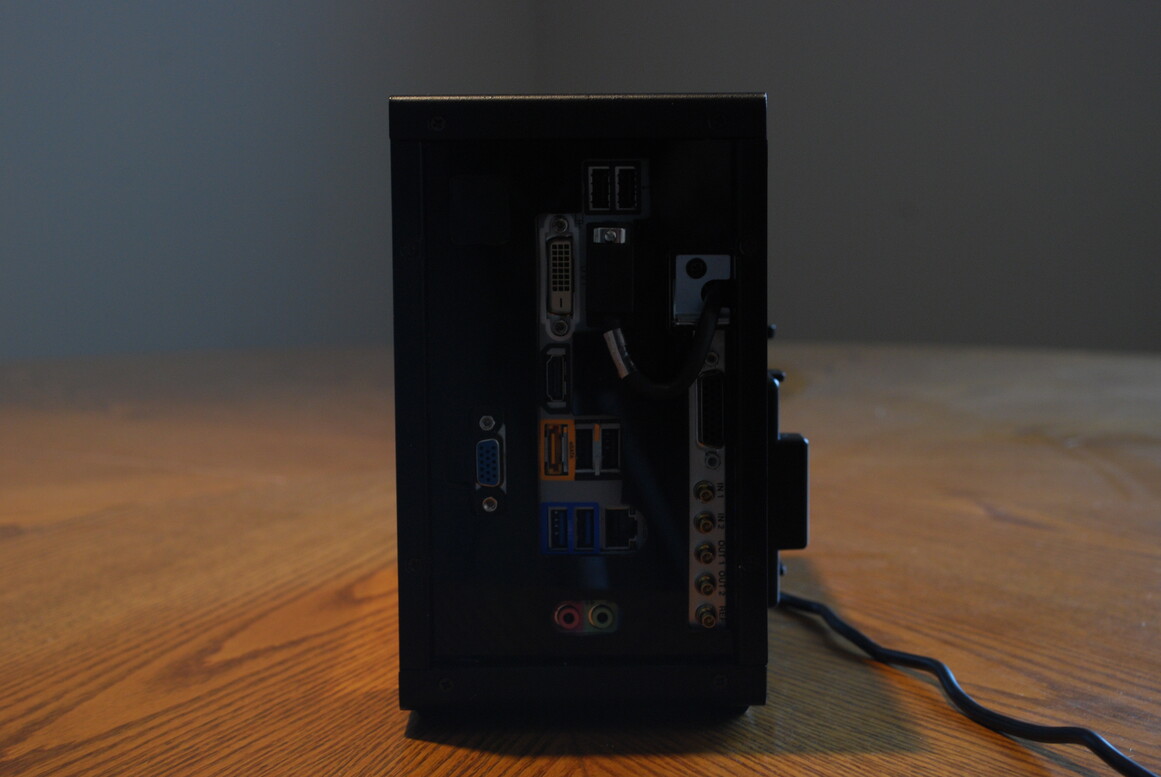 The Mini3D chassis - Right Side (Dual 3G In and Out, Ref, Multi-pin Break out, VGA/DVI, Audio, USB, e-Sata, Network, Etc)