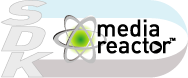 Drastic software includes extensive file write capabilities. With the DTMediaWrite SDK, these capabilities can be built right into your software. DTMediaWrite can be accessed on Windows, Mac and Linux in 32 or 64 bit. All the Drastic supported formats are available including everything from internet level mp4/webm/flv to F65/HDCam/XDCam/P2 MXF, Cine/DNG/DPX and most other post production and broadcast formats.
DTMediaWrite SDK
Overview
The MediaWrite SDK components include the same extensive, robust file write capabilities available in our MediaReactor product line. The interface links directly into your application allow you to set up, start and monitor file to file translations. It is available for Windows 32, Windows 64, macOS/OS-X and Linux 64. For most platforms it is a direct link library. For Windows 32/64, it is also available as an Active X component.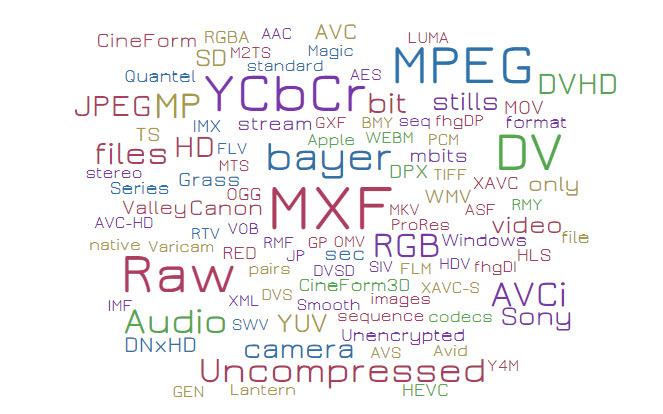 Write directly to the most important formats used in today's production, broadcast and scientific applications, including all the metadata, multi-track audio, multi-track video, time code, closed captioning and other tracks. All supported formats, including IPB MPEG transport streams and series of stills (that would normally require conversion) are directly available for editing in third party products such as those offered by Assimilate, Adobe, Avid and Apple.
Customers (Selected OEM/Partners)
Digital Vision: NuCoda, Pheonix
Assimilate: Scratch, Sratch-Lab, Scratch-Play
Avid: MediaComposer, NewsCutter
Adobe: Premiere, MediaEncoder
Video Clarity: Video Clarity software and servers
Supported Formats (Partial List)
MXF Open
- DNxHD, DNxHR, AVCi100, MPEG-2
OP1a MXF
- YCbCr8, DNxHD, DNxHR, DVHD, AVCi100, JPEG2000-YCbCr, MPEG-2
Avid OP-Atom MXF
- DNxHD
MXF AMT3 (Avid Interplay/ISIS/MediaCentral)
- DNxHD, DHxHR, AVCi100, MPEG-2
DCP/DCI MXF
- JPEG-2000 XYZ 2.6
Sony HDCam MXF
- HDCam SR
Sony SD IMX
- MPEG IMX
Sony XDCam 4:2:0 17-35 Mbs
- MPEG-2 4:2:0
Sony XDCam 4:2:2 50 Mbs
- XDCam 4:2:2 50
AS-02 MXF
- XDCam 4:2:2
Panasonic P2 DV MXF
- DV25, DV50, DVHD/DV100
Panasonic P2 AVCi MXF
- AVCi 100
SMPTE RDD-25 MXF
- h.264
MPEG-4 h.264, HEVC, MPEG-2
- XDCam 4:2:2, h.264, h.265/HEVC
QuickTime Movie
- DNxHD, DNxHR, AVCi, DV25, DV50, DVHD, YCbCr8, YCbCr10, CineForm*
Windows AVI
- DV25, DV50, DVHD, YCbCr8, YCbCr10, CineForm*
Targa Files
- RGB
SGI Files
- RGB
TIFF Files
- RGB
YUV Files
- YCbCr8, YCbCr10
HDR YUV Raw Stream
- YCbCr8, YCbCr10
WAV Extensible (audio only)
- Uncompressed PCM Audio
AIFF (audio only)
- Uncompressed PCM Audio
DPX Files
- RGB10, YCbCr10
WAV Broadcast Wave Format (audio only)
- Uncompressed PCM Audio
To test this SDK, please download MediaNXS.
Pricing for this SDK is offered in the form of a quote, based on the product you are making, its application and market, and projected quantities. All information provided will be treated as confidential and considered non-binding.
DTMediaWrite SDK Documentation: