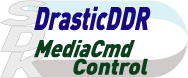 The MediaCmd Control SDK allows your application to control external VTR and DDR devices via network or RS-422 serial protocols. Your application can act as a controller to direct playback and capture operations on external devices such as VTRs using Sony, Panasonic and other related protocols, as well as Odetics, VDCP/Louth and similar protocols.
MediaCMD Control SDK
Control External Devices with Your Application
---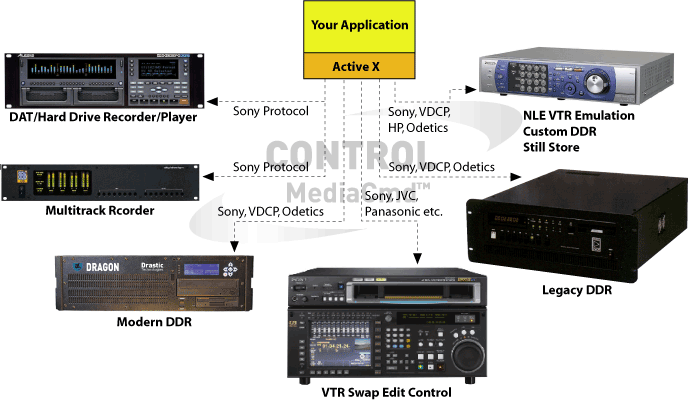 The MediaCmd Control SDK allows your application to control external devices via RS-422 protocol.
A standard part of Drastic's DDR technologies for the past ten years, the MediaCMD Control SDK provides your application with frame accurate serial control of standard tape recorders as well as advanced digital disk recorders in an easy to use ActiveX or direct link component. The MediaCMD Control SDK is available for Windows 32/64, OS-X and Linux 64.
All protocols are automatically available and auto sensed. Connections to devices taken off line are automatically re-established, with a new protocol if the device is changed. Unsupported features (hardware seek, auto edit, edit on/edit off, shuttle, jog, var, dmc) are emulated by the serial control layer so your software doesn't have to.
Supported Protocols:
Sony RS-422 Serial VTR Control
Sony Serial Extensions
Sony Digital Extensions
JVC Serial Extensions
Panasonic Serial Extensions
Pioneer VDR 422 Emulation
Pioneer Dual Head Emulation
Odetics Server Protocol
VDCP Clip Server Protocol
To see MediaCMD Control in action, check out MediaNXS.