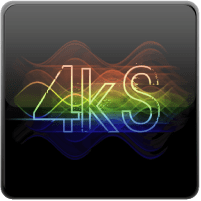 Drastic 4KScope (Version 6 Beta Now Available) is the world's most powerful 4K software waveform, vectorscope, histogram, data/picture monitor with comparison modes, OP-47/CEA-708/CEA-608 closed caption decode, BT.2020 support and VANC display. Up to 16 channels of audio with RMS, r.128 EBU 9 or EBU 18 audio monitoring from embedded or ASE/EBU sources. Designed to take advantage of the AJA's and BlueFish444's Quad HD and 4K capture modes in both Rec.709 or BT.2020, this product provides the most cost effective (up to) 4K signal monitoring solution available. Drastic 4KScope is available for Windows XP through 7 and Apple OS-X 10.8 or greater. Blackmagic DeckLink/Intensity/UltraStudio cards are also supported.
Download
This email address is being protected from spambots. You need JavaScript enabled to view it.
4KScope
Measure Everything
4KScope software provides a real time professional quality signal analysis tool for on set, production, post production, and research and development environments. 4KScope is designed to monitor from 4096x2160 down to NTSC/PAL and everything in between.
View your color bars, test patterns, live camera or telecine signal for device or facility installation, setup, commissioning, certification and other operational reference. Confirm that the color gamut and analog transmission limits are not violated and that the color phase is accurate. Multiple inputs may be compared when viewing the output of a switcher, to coordinate a multiple device setup.
Version 3.0 of our Windows/Mac 4kScope includes zoom, safe zones, line/dot, line/area select and support for everything from SD to 4K 60p for AJA, BlueFish444 and Blackmagic video boards.
The Interface
There are seven main views: the main picture view, the vectorscope, waveform (YCbCr), waveform (RGB), histogram, chromaticity and the data view.
To the right of each of these views either 8 or 16 audio meters are displayed.
Below each view the real time metadata is displayed. Metadata fields include: LTC (longitudinal time code) from the SMPTE/LTC input, VITC (vertical interval time code) as encoded in the vertical blank, RP-188L (LTC marked HANC time code), RP-188V (VITC marked HANC time code), RP-215L (audio time code from KLV vertical blank), RP-215V (video time code from KLV vertical blank), also RP-215 keycode, R-215 Ink code, AFD (active format description), and BCF (broadcast flag). All closed captioning is decoded from SD 608 and
HD 708 signals, and will soon be optionally displayed over the picture.
Vectorscope
Vectorscope

The Vectorscope displays a traditional Cb by Cr X-Y display with overlaid reference graticule. Color accurate graticules automatically switch between SD and HD color spaces. The markers include color points (for standard bar checks) at 75% and 100% saturation. All the standard points are boxed; red, magenta, blue, cyan, green and yellow. A skin tone/flesh line is provided to allow for easy hue adjustment as well as standard diagonals.
The exclusive Drastic Luma Stick (patent pending) displays luminance distribution and strength in a space saving and intuitive graphic format.
At all times a minimum and maximum value for each of the channels (Y, Cr and Cb) is displayed in 10 bit mode (0-1023). The color of the text for each channel indicates the following: in range (green), out of range but legal (yellow) and illegal/sync values (red).
Finally, a mini pic is always available as a confidence monitor.
For single link 8 and 10 bit YCbCr signals, there is no color processing involved. For dual link 4:4:4 RGB signals, the equivalent Cb and Cr are calculated to create the display.
This email address is being protected from spambots. You need JavaScript enabled to view it.